Cinema students, formal and informal, have it better than students of law in that one of the most important ways that they must inform their craft is to spend a lot of time absorbing stories in the magical light of the movie theater… which is, by most standards, preferable to being crushed under the weight of legal books. Well, SCENES Media is here to make the job of up-and-coming filmmakers a bit easier by ironing out a short must-see list of films for 2019.
Whether you are a budding filmmaker or a lover of cinema in general, here the two 2019 films you can't afford to miss in the animation and action categories.
ACTION
"Spider-Man: Far From Home" is coming to us in next 4th of July, 2019. Tom Holland as Peter Parker and Zendaya as Michelle Jones are back. Frankly, these two actors are the reason we at SCENES are excited about this film. No doubt the special effects will be well financed and the action will be filmed with all the requisite enthusiasm that keeps the fourteen year olds in their seats, but these two young performers are the reason we are insisting that this is a film to not be missed. Of course, due credit must be given to director Jon Watts who also directed Holland and Zendaya in 2017's "Spider-Man Homecoming" – he was (almost certainly) heavily involved in the casting of the two actors and must be credited with allowing their characterizations to come across in the film with a humanity that these Marvel films sometimes miss.
Holland's voice, vocally and in terms of his performance as an artist, is exactly the kind of earthy real-ness and relatable likability that the Spider-Man franchise needed after several overpaid directors laid the gloss on a little too thick and the Avengers became another global tentpole for Disney. It's really simple: Holland is unshakably likable and gives a depth and a soul to the Avengers and Spider-Man franchises.
Although Zendaya was nowhere near the co-star of "Homecoming," she, alongside Holland, was the film's shining light. In a lot of ways, Zendaya has not yet grown into the fullness of her potential, but with each film as she evolves from Disney Channel, this actress' performances are informed by more intelligence, understanding, and, even in action sequences: elegance.
As lovers of film, at SCENES we can not miss this next ultra-expensive eye-candy incarnation of the legendary Spider-Man character, but Holland and Zendaya are the forces who are going to make it not just watchable but, we are betting, they are also going to make this film memorable and moving.
As of this writing, the trailer has not been released, but we still have 2017's:
ANIMATION
"Frozen" broke barriers in 2013 in storytelling… the Scandinavian wonderland the team created; the characters who were both deeply resonant and also utterly delightful; the way the music connected not just to the story but also to a transcendent zeitgeist; for example: the movie moved the fathers in the theaters to tears just as powerfully as it moved the daughters they brought.
The same team has come back for "Frozen 2." The film is led by the perfectly-cast Idina Menzel as Elsa; Kristen Bell as Anna and Josh Gad as Olaf. The cast is deepening for "Frozen 2" with the addition of the uber-talented Evan Rachel Wood and Sterling K. Brown.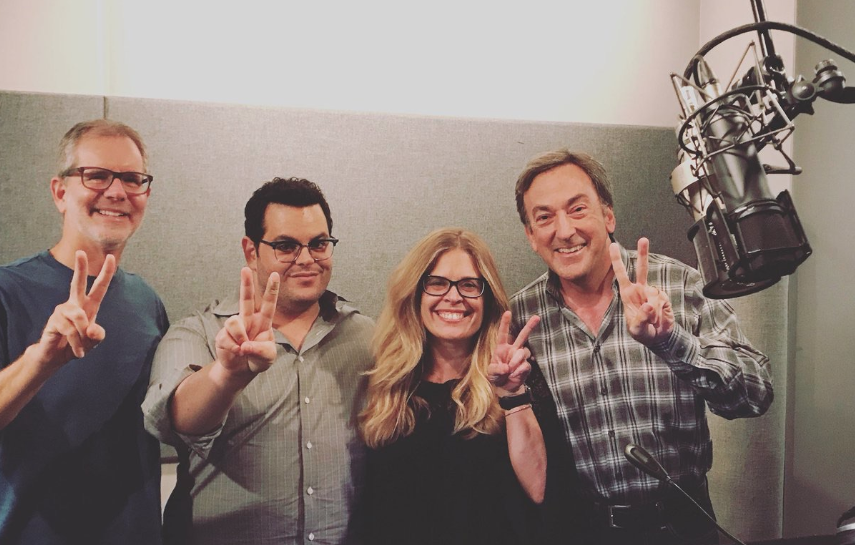 The first "Frozen" was Jennifer Lee's first directing credit and her second produced feature-length screenplay (the first was the brilliant "Wreck it Ralph.") Lee co-directed "Frozen" with Chris Buck, who is also directing the sequel with Lee. These days, Lee has her hands full, as she was recently appointed to lead Disney Animation as their Chief Creative Officer, succeeding John Lasseter. So Allison Schroeder has joined the all-star team to help in the screenwriting.
To put it succinctly, we can not wait… but we are going to have to: until Thanksgiving 2019. In fact, as of this writing we are also going to have to wait for a trailer and a teaser, which have yet to be released. Thus, in the meantime, Disney has given us the gift of the short film, "Olaf's Frozen Adventure."