Michael Campo is the type of rare filmmaker that seems to have it all. He's the guy the younger kids would look up to in school, because he's cool, capable and relatable. Remarkably, he's also a filmmaker that a parent would hope that one's child would be: excellent, humble, prolific, and straight up willing and able to change the world. For the better.
SCENES Media had a chance to sit down with Campo earlier this week, expecting to talk just about his fine films and the impact that they have had. But during the interview, the story of Campo's #iChoose campaign unfolded, and folks: it is a tearjerker, not in a waste-the-tears-and-can't-and-won't-do-anything type of way, but #iChoose is emotionally evocative in the best way: with the kind of moving content that inspires the viewer to bravely consider him or herself and to remind us that there's always more room for sincere empathy for those who struggle.  First, we'll cover some highlights of Campo's film career, and then we'll get to the inspiration…
First, Michael Campo is pretty decorated for a not-too-old independent filmmaker. Like a filmmaker that is truly and artist and not just an executive who has never spliced mag tape, Campo has done it all: operating camera, editing, sound, producing, directing and, the most agonizing of all: writing. And now for the interview.
SCENES:
Thanks for sitting down with us, Michael! Let's get the geographical bit established first… Where are you from?
MICHAEL CAMPO:
I moved around quite a bit as a kid— I'm in New York— I grew up all over the place— Brooklyn NY, is the place I spent the most time— that's where almost all of my films got made.
SCENES:
You didn't go to film school or ever work as an assistant— are you a self-taught filmmaker?
MICHAEL CAMPO:
My whole life I always wanted to write, I always wanted to tell stories… yes basically, I am self-taught… I started a company with a bunch of guys in Brooklyn in 2006, it was called Grassroots Films, and I learned a lot from that experience.
SCENES:
Starting your own Company is a brutal uphill battle as is making a movie. And you were doing both of those things as a first-timer…that's a lot of learning.
MICHAEL CAMPO:
Grassroots films taught me so much and I learned everything from being part of and creating that company. We really did everything. And since then, I formed my own independently owned company Camp Campo.
SCENES:
What does Camp Campo do—is it a full service production company?
MICHAEL CAMPO:
Yes, Camp Campo is a full-service production and branding company. Our goal is to use our talent and our skills to make a positive difference in the world. Writing and directing is my first love, what I would consider my specialty.
SCENES:
Can you talk about some of the films you have worked on?
MICHAEL CAMPO:
Campo has worked on 7-8 films, and we've done the writing, the directing, the producing, all of it. A bunch of my projects have been really well critically received and have gone on to do well at film festivals. Two of the projects in my career that I am the most proud of are probably The Human Experience and Child 31.
SCENES:
Can you tell us something about those projects?
MICHAEL CAMPO:
Child 31 is really special to me. That film was a real challenge. We were brought on board to create this project by Mary's Meals, who feeds children and encourages education. When we started, the organization was feeding upward of 600,000 kids every day. And now, since the film, they are feeding over 1,000,000 kids every day. Mary's Meals, is a wonderful organization- the real deal. I was really moved by the whole experience. As a filmmaker, we were tasked with the challenge to make a film about hungry children, so we had to figure out a creative, cinematic way with storytelling so that people can really engage with the story and get on board with the cause. I feel really good about the film, that it accomplishes the goal very well. It really came together beautifully that way.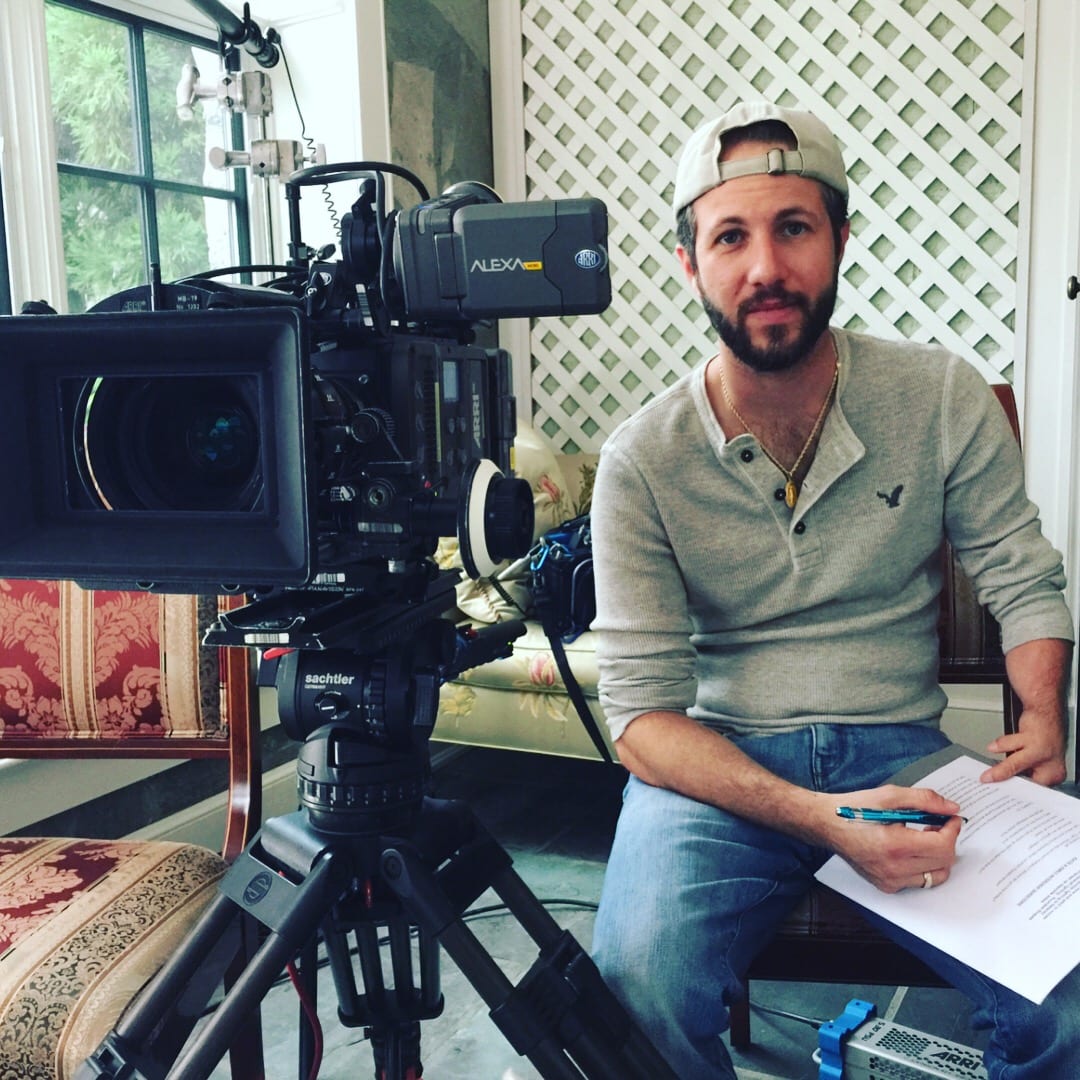 SCENES:
Feeding 600,000 to 1,000,000 children every day: how incredible to be part of that miracle. Beyond congratulations. And what can you tell us about The Human Experience?
MICHAEL CAMPO:
The Human Experience is really important to me. It was a very real attempt to talk about life issues and really lead by example- it's not a preachy film- the film itself is somewhat of an experience. I got to experience so much personally with it. I travelled to over 25 countries for that movie, conducting questions and answers with audiences.
SCENES:
What was the basic premise?
MICHAEL CAMPO:
The film is really a message of hope, a message of love, and a message of faith. Really it's a film about encouraging people to just let go and to forgive. It was my first feature length documentary, I sat in the editing room for months working closely with the director- and I'm grateful to say that it was well received. It had a short run on Netflix for 2 years and received over 30 awards and accolades. You can still see it on iTunes.
SCENES
It sounds a bit like Tom Shadyac's I Am, have you gotten that before?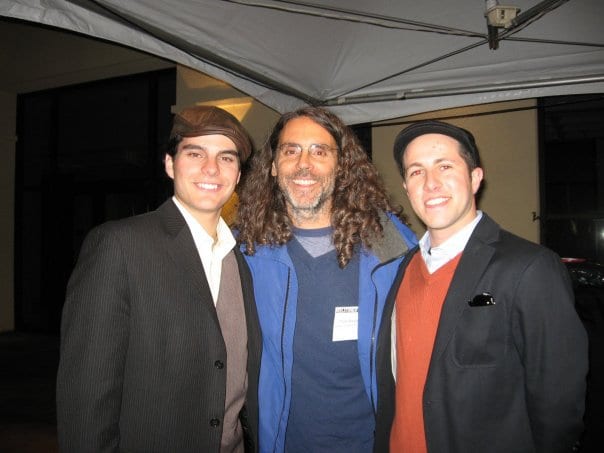 MICHAEL CAMPO:
That's funny you say that. I met him at Pepperdine and he actually agreed to MC a screening of our film in Los Angeles. He's a really special person. He invited a bunch of people over to his home after the event at Pepperdine, where we met, and it was really an intimate gathering of creative people who care about truly making the world a better place. I was so moved. I was astonished. And in fact, in Tom's home there was a painting of the Virgin Mary about his mantle, and he told me I could have it (laughs).
SCENES
Did you hang it above your mantle?
MICHAEL CAMPO:
No I didn't take it! But I was amazed he was just going to give it to me. It was a really encouraging experience. I went back to Brooklyn totally energized and invigorated.
SCENES:
You have already started a filming legacy that is impressive for someone your age. What is your current passion project?
MICHAEL CAMPO:
Now I'm working on the #iChoose campaign— it's a film series about the power of choices.
It's something that has been on my heart for a while. A few years ago, I was kind of in a bad place mentally and emotionally, and I just kind of picked up my camera and started filming my kids. I've got two little girls and a little boy, and I was just playing around, and I took the footage and threw it in the machine and cut together a short piece… just for me.
And it came together for me from this personal project: that no matter what's going on in our lives, I can choose happiness.
It's the innocence of a child that illuminated this for me: no matter what's going on in their lives, they truly live in the present. I learn so much from my kids. I watch them fight and hug, hate and love, in 40 minutes—no revenge, no vendettas, truly living in the moment.
So I thought: what if we could create a movement that would remind people that no matter what's going on in our lives, each one of us is always one choice away from bettering our circumstances.
SCENES:
Kids are sometimes the perfect source of wisdom because there is no guile. And that's what you need when you are choosing the best path forward, pure direction.
MICHAEL CAMPO:
Yes, and as a writer that's my thing…. your characters have to make active decisions throughout their stories– and so this #iChoose idea resonated with me deeply and was on my heart for a while.
But, you know, as an independent filmmaker I have always been working on a bunch of things. And I didn't do anything with it at that point.
And so one night, we were going to sleep and my wife said, out of the blue, "Mike, why don't you take that #iChoose thing and actually do it?"
So right then, I sketched out these hashtags—and I just kind of went down list … I choose #hope, forgiveness, joy, life, faith.
SCENES:
And the first episode is the Eddie piece? It's really effectively inspirational. How did it come about?
MICHAEL CAMPO:
That's right, Eddie is the first episode.
I have a friend named Eddie, and I knew a little about his background with substance abuse issues, and I called him up and I said, "Eddie, would you allow me to create a short doc about you for a campaign I am building?" He agreed, and one of my creative partners at Camp Campo, Ryan Chatel, and I went to his apartment and filmed for the day, and it went great. Ryan was the Director of Photography and the Editor for Eddie, and he did a great job.
SCENES:
Beautifully executed.
MICHAEL CAMPO:
Thank you. We worked hard on it. The piece changed in the process of production: originally, I was thinking was that the piece was going to be about choosing sobriety, — but Eddie's choice emerged, and it became something a bit broader, really it was about choosing hope.
Eddie's story is about drugs and addiction, but every episode will be different and will center on the subject's own story. In general, I would say that it is a series about the responsibility for our free will in the choices we make in all aspects of life and a much needed reminder to think for ourselves and make better decisions not just for our benefit but for those around us.
SCENES:
That's really beautiful. So what's next for #iChoose?
MICHAEL CAMPO:
We've got some of the pieces together, like powerful stories and engaging subjects, for the next nine episodes. The themes are rooted in the subjects seminal choice in life: life, forgiveness, love, joy… film is the quintessential  collaborative medium, so we are looking for more partners: financial partners and influencers to help with exposure. We need help to get the message out there.
 SCENES:
How can people get involved?
MICHAEL CAMPO:
Our first episode is up online, and we also have an online store with apparel to promote the #iChoose idea. Some of the proceeds go to substance abuse charities.
And New York locals can check it out at the Justice Film Festival in New York on November 1, and everyone can find us online. Our whole platform is to distribute this via social @iChooseSeries.
SCENES:
Thank you Michael! The Eddie #iChoose Hope episode is extraordinary. This campaign is simple and it is powerful. Really looking forward to the next installments.
You can find more about #iChoose online, on Twitter, Instagram and Facebook.