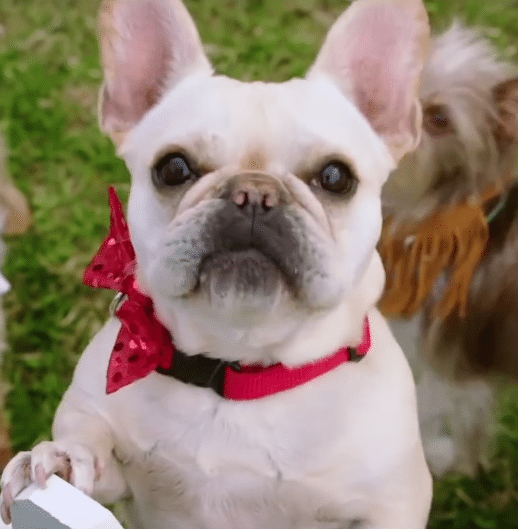 Amidst the heat of the "dog days" of summer, sometimes a mere gentle breeze can feel like precisely the breath of fresh air you needed. And as evidenced by the new film "Dog Days" (a star vehicle packed with multiple storylines and even more adorable pooches) so can a light romantic comedy with an earnest heart.
In the same vein as ensemble-cast fare such as "Love, Actually," "Dog Days" introduces us to several dog owners throughout Los Angeles whose affections for their canine companions spur their lives into becoming intertwined.
Getting the most screen time by just a hair is Elizabeth (Nina Dobrev), a Kelly Ripa-esque morning talk show host who, on the heels of an agonizing break-up, finds an unlikely rebound in the form of her charismatic new co-host Jimmy (Tone Bell), a former LA Ram who, after assuaging their initial tensions over the course of a few "doggy dates," challenges the tightly wound Elizabeth to "let go of the interview cards," both on and metaphorically off the camera.
The other romance at stake revolves around Tara (Vanessa Hudgens), a bubbly barista who finds a stray chihuahua in the alley behind the coffee shop, and in turn finds her purpose when she begins to volunteer at the local dog adoption shelter. Tara is gaga for the hunky veterinarian Peter (Ryan Hansen), whose practice is located just across the street, though it's clear that her true soulmate is standing right in front of her in the form of Garrett (Jon Bass), the magnanimous founder of the shelter.
Living in Tara's apartment building is stoner musician Dax (a game Adam Pally), whose constant state of arrested development endures a major test when his older sister Ruth (Jessica St. Clair), nine months pregnant with twins, mandates that Dax dogsit her shaggy mutt Charlie.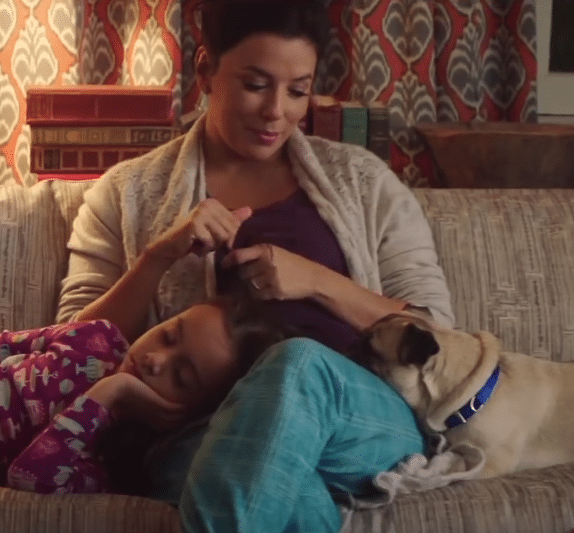 And finally, there's loving married couple Kurt (Rob Corddry) and Grace (Eva Longoria), whose struggles to help their newly adopted daughter Amelia adjust to her new surroundings are practically solved when missing pug Mabel wanders into their lives and earns Amelia's instant adoration.
The problem? Mabel belongs to senior citizen widower Walter (Ron Cephas Jones) who, in the film's unlikeliest yet sweetest pairing, receives help from the local pizza delivery boy Tyler (Finn Wolfhard, "Stranger Things") in tracking down Mabel in exchange for tutoring Tyler in English Literature.
Admittedly, we're able to predict the outcome of just about all of these storylines the moment they're introduced. But under the assured direction of Ken Marino (who comedy connoisseurs will surely recognize from his hilarious on-camera appearances in satirical gems like "Wet Hot American Summer" and "Burning Love"), they're all executed with such sincerity that we end up feeling glad that all our predictions came true.
"Dog Days" feels like an odd choice for the comedy-minded Marino, as the Garry Marshall-inspired blueprint of this, his second film, pedals some of the very tropes he and fellow alum of the irreverent sketch comedy group The State would eviscerate (as they did in the hysterical 2014 rom-com spoof "They Came Together").
Though Marino's farcical comic voice feels largely muted here by the film's family-friendly nature, he manages to craft more than a handful of inspired moments, many of which are facilitated by his old comedy pals such as Corddry, Pally, St. Clair, Thomas Lennon as Ruth's abiding husband, David Wain as a jaded clown, stand-up great Tig Notaro as a deadpan dog therapist and especially a sorely underutilized John Gemberling as Peter's veterinary assistant (a scene in which Gemberling soulfully belts out "Amazing Grace" to a grieving, stunned dog owner is strange in all the best ways).
Some of these moments of comic relief actually make it difficult to determine who exactly the intended audience for "Dog Days" is supposed to be: perhaps "fun for the whole family, so long as that family doesn't mind seeing a dog become catatonic after swallowing a pot brownie?" But in spite of its occasional tonal inconsistency, as well as its general predictability, "Dog Days" is buoyed at every turn by a genuine, tender heart, propelled by the performers human and canine alike, that sits and stays.