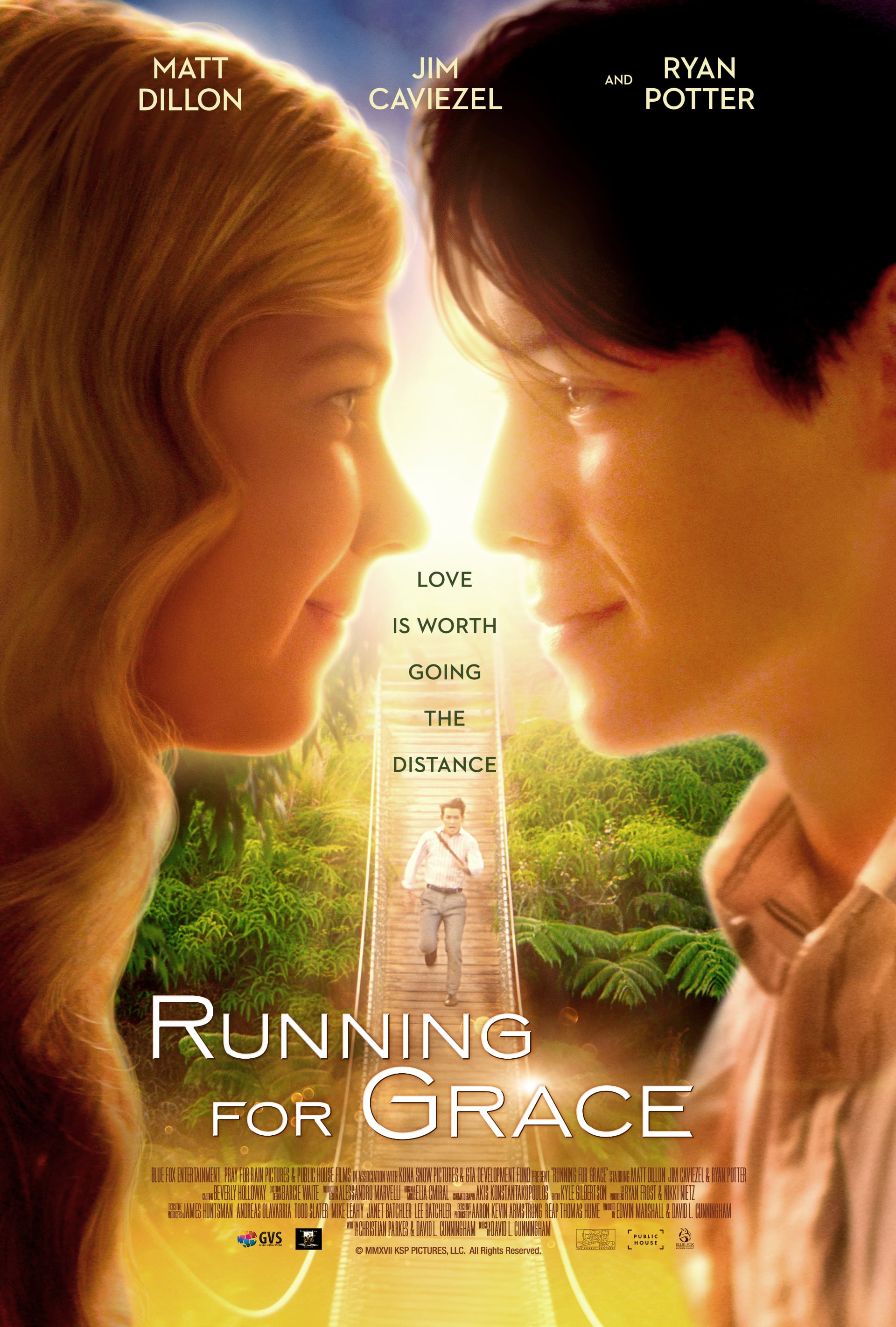 When director David Cunningham left Hollywood for Hawai'i, everyone thought he was crazy. There was no way his storied career could survive such a radical move. But Cunningham (To End All Wars, "The Path To 9/11") had something different in mind—he wanted to raise his children in the same environment he had experienced as a kid.
Now, after several years of hard work, he is announcing the release of Running For Grace, his first film through the Hawaiian-based Honua Studios.
"Not to sound cliché, but it's a smaller film but with a big heart," Cunningham told SCENES. "We're very proud of it."
It may be a smaller, independent film, but the cast is dotted with big name stars such as Jim Caviezel (The Passion of the Christ), Matt Dillon (Crash), and rising star Ryan Potter (Big Hero 6.)
"Jim can do anything," Cunningham said. "People have short memories, but when you start reflecting on his filmography, he has played a tremendous range of characters over the years. I found him really entertaining to watch. I believe the audience will as well. Matt was also so genuine and engaged, and Ryan's got that charisma and charm. It was a fun ensemble."
Set in the 1920s, Running For Grace tells the story of a young orphan boy named Jo (Potter) who is half Japanese and half white. Rejected by all sides during an age of segregation, a new plantation doctor (Dillon) takes him under his wing and trains him to be his assistant. Jo's forbidden love with the plantation owner's daughter Grace (Olivia Ritchie) creates the conflict that will either bring together the community or tear it apart.
"We tried to make a film that celebrates who you are," Cunningham explained. "There's a lot of discussion in popular culture about diversity. What you look like should be secondary to who you are. I grew up as a minority as a "haole," as a white kid, with all of my friends being native Hawaiians. That was a real gift to have that perspective."
Another goal of the film was to highlight the state of Hawai'i as an independent film hub.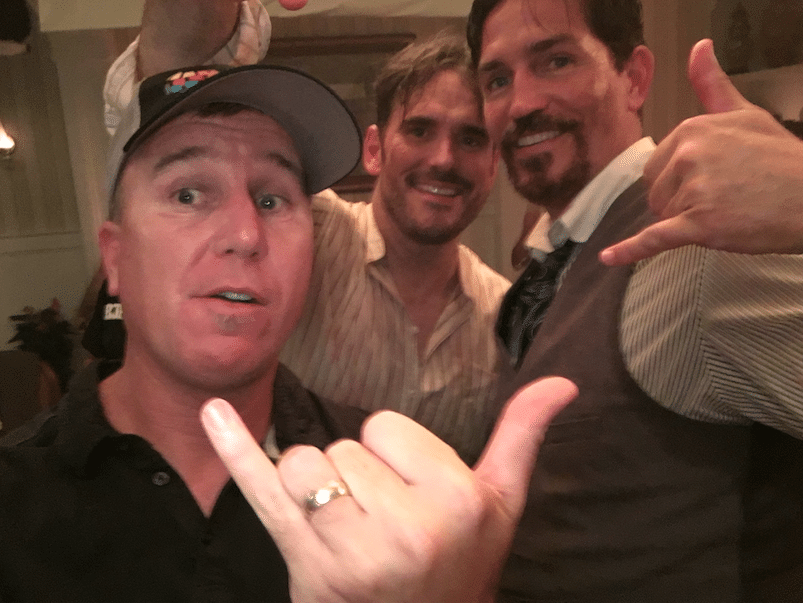 "We believe that we have the talent, the locations and the proximity to do so," he said. "This is the first film coming out of our shop to demonstrate that. We wanted to show people that Hawaii is more than just a location for pretty beaches and jungles."
But ultimately, Cunningham found inspiration for the film when looking around his living room. His daughters loved comedies. His wife loved chick flicks. His son loved action movies. Was there a way to bring all of those elements into one movie?
"I think so," Cunningham said. "We're really proud of it. We hope people will get behind the film. Even though it's a small film, we believe it can connect to a wide audience."
Running For Grace releases in multiple theaters in Hawai'i (Kona, Hilo, Honolulu, Maui) on July 20th, and then in limited theaters across the United States on August 17th. The film will then be released to various on-demand and streaming platforms including iTunes. Some of the confirmed U.S. theatrical locations include:
Atlanta: Colonial 18
Dallas: Firewheel Town Center 18
Houston: Willowbrook 24
Kansas City: Barrywoods 24
Tampa: Bradenton 20
Denver: Highlands Ranch
Phoenix: Ahwatukee 24
Minneapolis: Eden Prairie Mall 18
Los Angeles: TBA
Orlando: Disney Springs 24