What began in 1970 as a humble gathering of 300 comic book fans at "The Golden State Comic Book Convention" has since transformed into the cultural phenomenon we all know simply as Comic Con, an annual event that saw upwards of 130,000 fans (many dressed as their favorite superheroes) in attendance this past weekend.
In addition to this astronomical growth in the audience it attracts each year, Comic Con has also, over the course of its 48 year history, witnessed a significant evolution in its scope; initially focused on comic books and science fiction, Comic Con has since expanded into perhaps the largest American showcase of pop culture at large, hosting guest panels featuring the stars and show runners of movies and TV shows across all genres.
But remaining at the core of Comic Con, as intrinsic to the event as its San Diego setting, is its mystique as a flocking ground for fans to not only celebrate their favorite films, shows and comic books of yore, but also to geek out in anticipation of those yet to come. Indeed, perhaps the most exciting aspect of Comic Con each year comes courtesy of its steady unveiling of trailers for movies and shows to be released in the months ahead.
Here's our look at the trailers and exclusive sneak peaks for the new movies and shows that generated the most buzz at Comic Con this year:
Wonder Woman 1984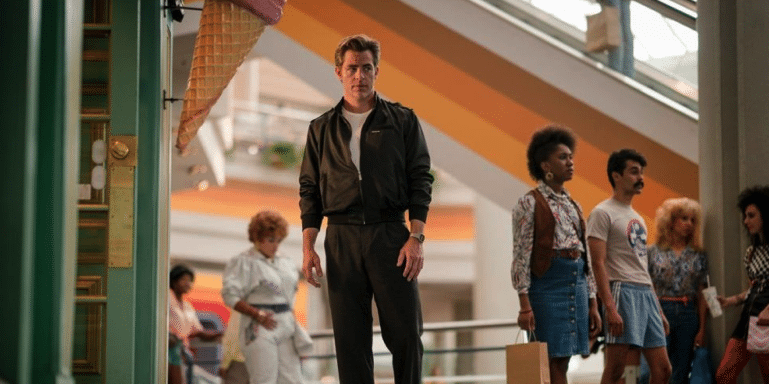 What We Know: In this case, not much! The first trailer for the highly anticipated sequel was screened solely for fans in attendance and has yet to be released online. However, a photo leaked by director Patty Jenkins (returning to the helm) of one of the film's stars Chris Pine donning full 80's garb in a shopping mall provides a few clues, most notably that Pine's character, American WWI fighter pilot Steve Trevor, is not only still alive (his plane appeared to crash and burn toward the end of Wonder Woman) but also hasn't aged! Is Trevor, like Wonder Woman (Gal Gadot) herself, immortal?
Outlook: Wonder Woman received universal praise for bringing a refreshing sense of humor and lightheartedness to its proceedings in a way that has eluded its frustratingly brooding contemporaries within the DC Comics cinematic universe. For a sequel looking to maintain its whimsical charm, what better backdrop than the 1980's?! Plus there's Gadot returning to the role that instantly made her a household name, teaming up again with Pine and Jenkins.
Shazam!
What We Know: Not to be confused with the song-identifying smartphone app, Shazam! appears to be another attempt by DC to match its rival Marvel Comics' signature crowdpleasing ability to not take itself too seriously. Based on a lesser known DC comic book character, a foster teen who can transform into an adult superhero (portrayed by Zachary Levi) with a myriad of special powers, Shazam! features a number of genuinely humorous moments stemming from its ripe premise.
Outlook: Shazam! could be proof that DC finally understands that its darkly serious approach to the genre-altering smash hit Dark Knight franchise was the exception, not the rule, for what fans generally want to see in a superhero movie. It could also represent a career renaissance for Levi, whose stardom has cooled off a little ever since wrapping his popular titular television role "Chuck" in 2012.
Aquaman
What We Know: On the heels of his featured supporting role in last year's Justice League, DC's total mess of an effort to match Marvel's insanely popular "Avengers" franchise, long-haired Jason Momoa reprises his portrayal of Arthur Curry/Aquaman. In this, the first-ever movie dedicated solely to Aquaman, the seafaring superhero will team up with Mera (Amber Heard), a sea queen possessing telepathic powers, to extinguish Aquaman's evil half brother Ocean Master's (Patrick Wilson) quest to wage war against the "surface dwellers."
Outlook: One of the few positives that emerged from the wreckage of Justice League was universal recognition of DC's surprisingly cool, edgy take on Aquaman, a character previously considered to be insurmountably vanilla. Now, Momoa will have the opportunity to prove that the invigorating punk rock charm he brings to Aquaman is capable of shouldering a full feature length film.