Obviously, the only reason I went to see Book Club is because Diane Keaton is in it.
I went by myself, last Tuesday, to the 4:15 pm matinee. As I paid, my friend Jake at the ticket counter told me it's been playing at Bighorn Cinemas for three weeks, which surprised me because I hadn't even heard of it until noticing its poster on the wall when I came to see The Incredibles 2.
I saw Diane Keaton on the movie poster and immediately determined to go; also knowing from that first moment that I'd go see it alone. So it could be just me and Diane.
"Oh yeah, there's a certain crowd that really turns out for this type of movie," Jake nodded.
"What crowd is that?" I asked.
"Older women," he said.
I smiled.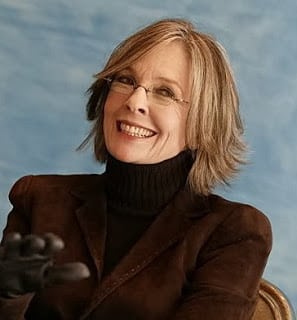 In the theater, it was indeed me and five other women all above the age of at least 50, probably 60. Again, I only was coming to see Diane. I was looking forward to Jane Fonda as well, admittedly. I didn't really have high expectations for the movie itself, just coming to pay tribute to a character who I have faith never will go out of style.
After watching Book Club, I can safely say I don't just think older women should watch it. I think everyone should! I'm sorry, but there is and always will be one and only one Diane Keaton, and everyone deserves a chance to fall in love with her. Book Club is another one.
While her latest movie is hardly profound, it is funny. All my matinee ladies and I definitely were cracking up, but more importantly, it is enchanting because it stars Diane Keaton, and she's at it again, folks—making us feel like there's something worth fighting for, making us want to believe in ourselves.
In Book Club, Diane (her name in the movie also is Diane) plays her most classic, lovable character – herself! — a silly, slightly zany, utterly endearing, widely talented, refreshingly witty, ultra perceptive, très stylish, always curious and fiercely independent woman. She's Annie Hall and Something's Gotta Give all over again, and anew. Flaunting her one-of-a-kind Keaton trademark style – modern, boyish, svelte, quirky, masculine, elegant, playful, pretty, charming. She's on her chicest game in Book Club. Leave it to Diane to rock the scarfs, slacks, suit jackets and all the very best hats.
Diane's 72 now, and I promise you she is irresistible in this film. I fell in love with Diane Keaton all over again in Book Club. She's still that strong, keen, independent spirit tucked into a contagiously cute awkwardness and authenticity.
In the movie, you'll find out what books Diane, Jane Fonda (Vivian), Candice Burgen (Sharon), and Mary Steenburgen (Carol) read for their book club (spoiler alert, it's the 50 Shades Series), but Book Club has personally inspired me toward another book, which has sat on my shelf and my to-read list for too long now – Diane Keaton's 2011 memoir, Then Again, named one of the 10 best books of the year by The New York Times, People, and Vogue.
Some of the reviews of Then Again really just remark on Diane herself, and resonate with what I want to convey about Book Club; that Diane Keaton is in it, so by default, it will woo you.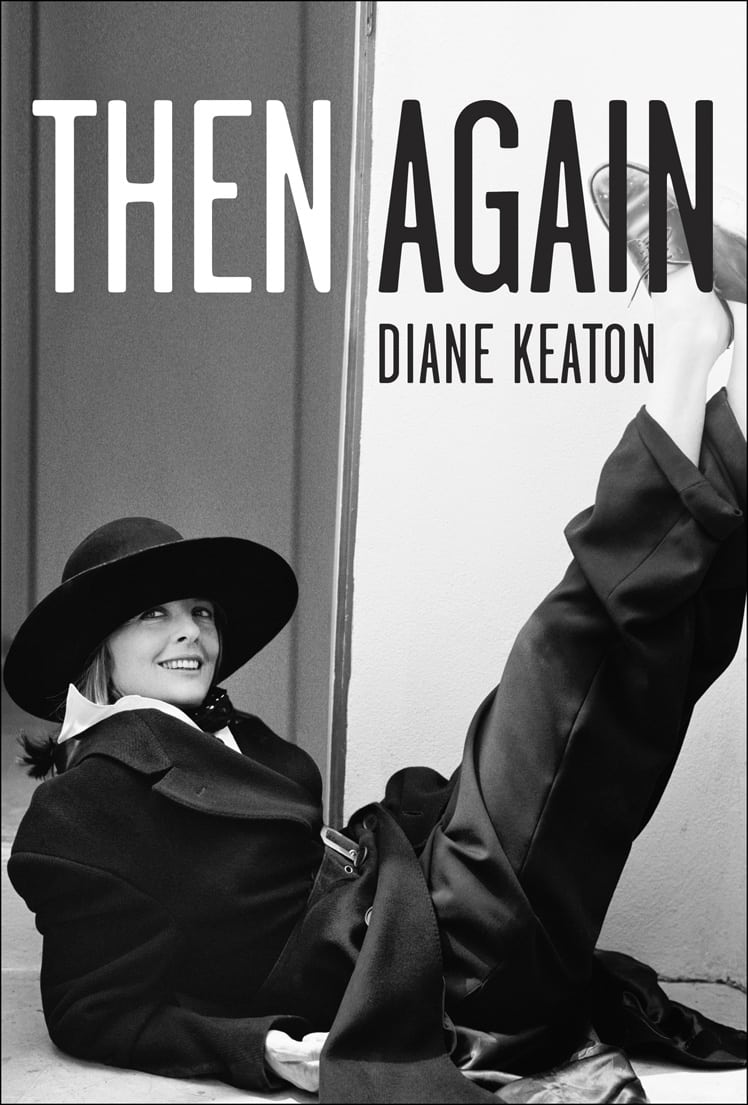 These reviews about Then Again basically echo that sentiment: this is a story about and by Diane Keaton, so obvs, you're gonna love it:
"This book feels like Diane Keaton, which means its lovable," Entertainment Weekly said. "Just what we wanted from the Annie Hall star, an autobiography as quirky, funny and mannered as her best-known roles."
Diane Keaton shines with an authenticity that can't be faked; she is always a joy to watch. She naturally radiates an inspiration to be oneself, loud and proud.
As for Jane Fonda in the film, well damn, she looked good. And that presents a positive message as well. What I noticed about Jane Fonda was her off-the-chart vivaciousness bubbling from the inside out. My impression of Jane was of a fit, spry, powerful and confident woman, traits, which I find inspiring for a woman of any age to possess and exude. Serious props to an 80-year-old woman owning such presence.
I found it refreshing to see older women feeling and acting beautiful and confident. Book Club's storyline encourages lifelong learning and continuous exploration of new modes of being, no matter how many years we accumulate.
Would I recommend Book Club? Yes.
Book Club gave me a refreshing takeaway: That the spirit of Diane Keaton is just as genuine, unique, and irresistible whether she's 31 (like in Annie Hall), 57 (like in Something's Gotta Give) or 72 (like in Book Club), whether she's in black and white (if you haven't seen Manhattan (a 1979 Woody Allen movie shot in black and white and starring Keaton alongside Allen; go watch it right away), or whether she's in a tie, in a beret, in real life or in the movies. The woman has got class, style, and is an ever-winsome character. The essence of Diane Keaton defies age and time; is timeless, is authentic, is feminine; is a positive influence in this world.
I'm so glad for role models like Diane Keaton.
P.S. If you haven't seen Annie Hall, hurry up already! Prepare to be spellbound, and charmingly inspired to up your style game. You're welcome!