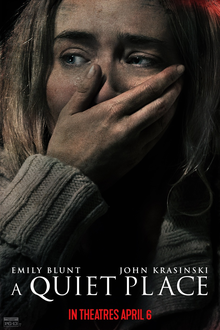 Director John Krasinski's A Quiet Place is leaving moviegoers stunned into silence, which makes for some fascinating post-film reactions and discussions.
In its dystopian fashion, the film portrays the suffering that Lee Abbott (John Krasinski), his wife Evelyn (Emily Blunt) and their children must endure in order to survive. It's daunting, overwhelming, and quiet.
Alone in a world full of hungry alien-type-creatures that are triggered by sound and have intent to kill, the Abbott family learns to adapt to a life of silence. For the younger children, it's tough and requires extra teaching from their parents. For the older children, it's manageable but unfortunate. And for one of their children in particular—it's irrelevant.
Millicent Simmonds, who plays Regan, the character of their oldest daughter, is living with anyone's greatest nightmare in this society: deafness. While Regan is unfazed by the silence, the dichotomy her parents are caught in between shows their desire to protect Regan while still allowing her to navigate adolescence and demonstrate freedom that all pre-teen girls long to have.
The key to freedom in the Abbott's world? Silence. Signing. And more silence.
Through a series of events (from the family losing a child due to a sudden sound to Evelyn becoming pregnant with a baby and preparing to face the pains of childbirth and sounds), the family lives in a constant awareness of every next step, move, and mode of communication among their family members.
What particularly stands out in this family is Regan's unique character trait. In the fight to overcome the conflict, Regan discovers her disability is actually an ability that the others do not have when battling against the creatures. While any sudden move or sound could place the family in harm's way and send a life-sentencing call out to the creatures, Regan's bone-anchored hearing aid projects waves of feedback to the aliens, which ultimately tortures them to death.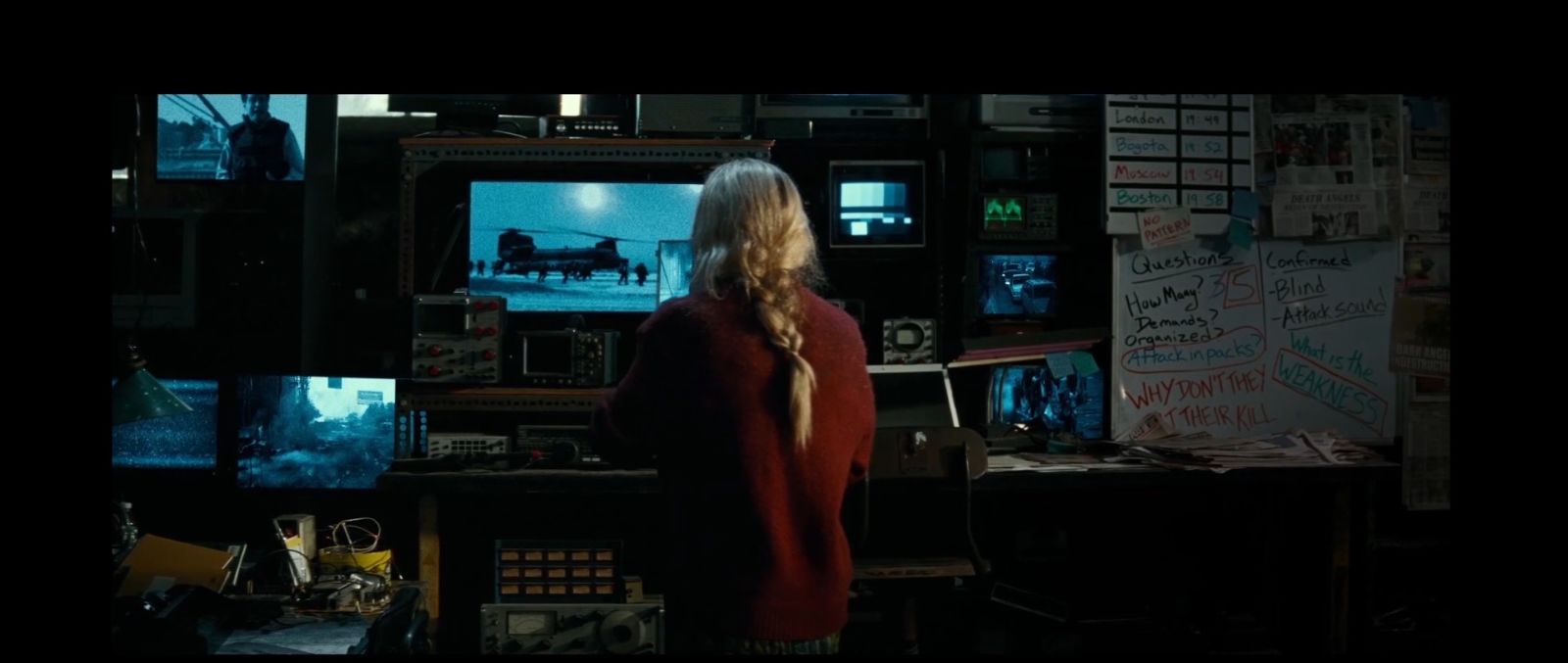 Unlike any "deaf film" we've seen thus far, A Quiet Place does something not just for the deaf community, but does something for us all. With only five percent of the world experiencing deafness, many watching this film around the world may view Regan's inability as a weakness, when in all actuality, it's her greatest strength and fuels her heroism. While most deaf people can be ostracized or considered victims, Regan is portrayed in the end as an unstoppable force ready to overthrow the darkness that's fallen on her world.
So often in life, what we see as a weakness could very well be a person's unique strength. It's good to remember the perspective of those who have been discounted or rejected because of their so-called flaws. The outcasts, the minorities, and the one in a million cases can all be part of the solution to society's problems. We're in this together.
A Quiet Place teaches us that we all matter, we all bring a special gift to the table, and our specific strengths are needed as we fight to overcome the obstacles we face every day.