I grew up in Hollywood – the industry, not the place. Despite the assumptions you may be making right now, it wasn't as rosy as you might think. Like anybody else, my life experiences are a true series of peaks and valleys.
I was fortunate enough to have a lot of success as a talent manager and producer early in my career, but I didn't handle it well; nearly destroying myself in a long series of bad decisions. But through that, I've learned that in rising to your peaks, you can't lose your spirit of humility and generosity. No matter who you are, or what you do, that's a lesson we all have to learn.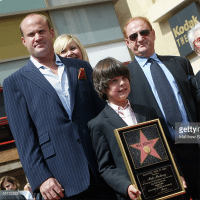 It's crucial to have a purpose in life to keep you going. The best way to avoid another valley is by teaching others to not make the mistakes you've made. I can't say for sure if that lesson has made me better professionally, but it certainly has on a personal level.

When I reflect on these peaks and valleys, I always go back to my childhood. I lived with my mom until I was 10 before moving in with my dad, who was then producing One Flew Over the Cuckoos Nest, Annie Hall and Rocky.

Growing up, I was surrounded by the rich and powerful from in and out of Hollywood–people like Robert Redford, Lee Iacocca and the governor of Hong Kong, just to name a few. But I also lived through a number of my parents' marriages and attended a ton of schools before I was 18. It was an incredibly frenetic childhood, with stability was practically non existent.  It was just my deck – no blame on the folks.

I was a pretty intuitive kid, as most only children are, and I remember feeling just lost and in pain so much of the time. At school, I'd focus on all the negativity around me rather than finding the positive. Maybe that's one of the reasons why after I graduated from college, I decided to be an agent: I loved the way actors and live entertainers could make people feel good, especially in tough times.

But even though I grew up with the last name "Medavoy," I knew my father wasn't simply going to make it happen for me. Since the day I graduated, he has never given me a penny or a client. He wanted me to make my own way, and so I did.

I started in the mailroom of the mega agencies CAA and ICM. Working my way up without his help made me a better person, a stronger worker and better equipped to succeed.  I quickly moved up the ranks to become the assistant to famed talent agent, Ed Limato.

From there, I went to work at Intertalent, who fired me because I shared some confidential information with my father. Afterward, nobody would hire me but a guy named Erwin More at the Larry Thompson agency.

Before I knew it, at the age of 23, I was opening my own management company with Erwin. That's where I found my calling – helping unknowns find theirs.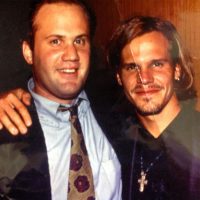 We crafted the early careers of actors such as Ryan Reynolds, Tobey Maguire, Josh Brolin, David Schwimmer, Jason Bateman, and Maria Bello, among others. And we represented the likes of Bon Jovi, Mariah Carey, Cicely Tyson, Morris Chestnut, Jenna Elfman, Jimmy Fallon, Lucy Lawless, Howie Long, Marlee Matlin, Jenny McCarthy, Patrick Swayzee, and the list goes on.

We really enjoyed helping our clients grow and spread their wings.  In 1994, we made the move to producing projects for our clients, beginning with the television series Sweet Justice starring Cicely Tyson and Melissa Gilbert.

Over the next few years, I produced nine pilots including The Single Guy starring Jonathan Silverman, for NBC and Getting Personal with Duane Martin for Fox.

We also developed the hit ABC comedy Dharma and Greg starring Jenna Elfman. This led to us signing an exclusive producing deal with 20th Century Television where we later produced Just Shoot Me, which aired for seven seasons on NBC.

I was riding a wave of career success, but my personal life was slowly but surely spiraling out of control.

From alcohol to drugs to relationships I pretty much took a wrecking ball to my life. Nobody could touch me, and nobody could love me.

Why? Because I didn't think I deserved any love or appreciation. Something deep in my soul made me uncomfortable with success.

It wasn't like I was getting high or drunk every day; instead, I was binging hard. I knew it was a problem, but I only had the wrong solutions.

At first I thought the answer was more success. So we merged with powerhouse managers Susan Bymel and Evelyn O'Neill in 1999 to form Talent Entertainment Group, which later became Management 360. We continued to represent A-list talent as well as to develop film and television projects for clients.

One of those projects, the highly acclaimed PBS series American High, garnered me an Emmy award for Outstanding Non-Fiction Program (Reality). The documentary series followed fourteen students from Highland Park High School in Illinois for one year.

That's when the challenges of living in the land of make believe reached a fever pitch in my personal life. Hollywood is an extraordinarily creative and magical place, but it's also a chaotic town that rides a rush of creative and monetary success. I was way up and on top of the world, but I still didn't think I deserved the success. I didn't feel comfortable, and so I sabotaged it in every way.

One night I woke up at Betty Ford with a flashlight in my face at two in the morning. I had no idea how I got there.

I knew something had to change. So I went through rehab. But I was never really able to get completely sober in the program, and I think the reason was that I never took those last steps of coming into conscious contact with God and my higher purpose and carrying that message to others.

I knew I had to get out – out of Hollywood, out of L.A. and out of my life – at least the one I was living. So in 2005 I sold everything, got in my car and just drove the country.

I wound up stopping up in Whitefish, Montana because a friend had a resort up there, and I stayed for seven years.

As soon as I got there I just felt different. It's called God's Country for a reason and the clouds that gather there… you can almost touch them. Until you've seen it you can't really grasp it. You literally feel like you are on top of the clouds.

I rode horses, dabbled in real estate and rode my motorcycle everyday. I even started writing music. I definitely felt better, but I never felt like there was a turning point while I was there. I just felt the pressure of my success slowly lessen until it was gone.

I never hit bottom financially, but I wasn't making money the way I was before. However, I realized I didn't need it. So when I moved back to Hollywood, it wasn't out of any financial need to get back in the business.

My motivation to return came in large part through others. I received phone calls from former clients and assistants, who said, if it wasn't for you we would have never been where we are. I began to realize that my early success didn't come because from being incredibly bright or my father's name. No. I simply had a knack for helping people. I was good at being a manager, and I liked doing it.

So I said what if I did it again, but this time I was fully aware that that was my purpose – to help others.

One of the first clients who came my way was Bella Heathcote – another unknown — and I just committed myself to helping her. The next thing I knew I was able to get her in front of the producers for a Tim Burton movie called DARK SHADOWS, and they saw the value I saw in her. Suddenly, I was back!

Hollywood Can and Should Be About Helping Others

You cannot manipulate Karma. Don't try and fake it. There is a God.  I have always been kind, even when I was going through hell, and I realized that was the reason for my success. So I did deserve it. Realizing why I had been successfully enabled me to come back and achieve success again. Staying true to that purpose has kept me from going over the edge once more.

A manager acts as a catalyst and a coach to a client's, or player's, success. He or she seeks seek to shape and influence the career trajectory of his or her talent in the same way a coach would a player's athletic performance. They're the X's and O's of management–not just for one client but the whole "team" you may be representing at any one time.

Not only that, but a manager is a front-line support system, ready to provide their "player" with valuable input or counsel whether their career is skyrocketing, falling off, or losing momentum — reaching a "plateau," for lack of a better word.

In my opinion, Los Angeles is one of the toughest cities in the country to succeed in. Everyone moves here to pursue their dreams. Most come ill-prepared and don't make it.

Don't come here to look for the easy way out. In any other city, you'd go to find yourself, fall in love, and then discover your life's work. Here, people do the opposite. They come to achieve everything – a career first, then maybe come to terms with themselves, then maybe fall in love.

It's not easy, and it's a mindset that simply doesn't work for everyone.

And that's why I spend so much time on social media trying to come up with strategies for any aspiring creative who comes here, or anyone who is deep in the morass of figuring out just what the hell they're doing here.

First and foremost I suggest you know your personal story inside and out and how it differentiates you. DON'T derive it from or compare it to someone else.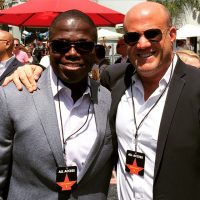 Then find balance in your life by exploring other passions, interests and hobbies. DON'T make your life 100% about acting or whatever your dream career is. Go jump in the ocean, go dancing, tell your loved ones how much they mean to you, volunteer, and be of service.

This may all seem self-explanatory, but "self-explanatory" is another word for "repetitive" and the most important things worth knowing are the ones you repeat to yourself, either consciously or subconsciously, constantly.

"We make a living by what we get; we make a life by what we give." — Winston Churchill"

I love this quote, often attributed to Winston Churchill, because it so adeptly pinpoints why I am so passionate about giving.

Wealth, reputation, status, and power are only external, socially-constructed measures of success. To me, success is better measured by the health of your relationships and is heightened by what you do for others.

Right now, I am having the best year in my professional career. Everything that I am touching is working, and I attribute that to eight years of hard work. But I don't look at it as work. I look at it as eight years of helping others.

When things are going well, I still sometimes get that cancerous thought that I'll somehow sabotage it all. But as soon as I remind myself of why I am doing it – to help others – I lose the desire to sabotage myself. Within two seconds the cancer goes out of my brain.

So I am doing this for others, but it's just as much for me – it's what stops me from self-destructing again. And I need to share that story and that lesson with others.

I got into this because I love the way actors and live performers make people feel. If the people I'm working with are in it for the same reasons, I'll feel it, and that's what interests me.

I say "no" to a lot of people. I have fewer clients now than when I came back because the clients that I still have understand who I am and why I do this.

I look for humility in my clients and in actors in general, because in this business if all you want to do is make money and win awards, it's going to be tough to succeed professionally and personally.

When building success in this way, I believe you are on the path truly to make a difference. After all, you don't control the outcomes of your life; your principles do.

When you are up you need to give even more, and be more humble. Paradoxically, that often leads to even more success.

Let me leave you with one of my favorite quotes that I think says so much about why I do what I do and the way I do it. I suggest every actor – and every person – keep this in their heart as they navigate their own career and life.

"I've learned that people will forget what you said, people will forget what you did, but people will never forget how you made them feel." –  Maya Angelou

Among others, Medavoy's current clients include Bella Heathcote (Dark Shadows), Sarah Wayne Callies (Colony, The Walking Dead) Daniel Henney ("X-Men: Origins"), Eric Balfour (Haven), and Reno Wilson ("Mike & Molly") just to name a few.

Read even more of Brian's compelling and dynamic thoughts on how to act and live your life for others at www.brianmedavoy.com.