Demi Lovato, the actress and singer, who has openly struggled in the past with alcohol, cocaine and Oxycontin, spent several weeks recovering in Cedars Sinai Medical center from an apparent overdose in July. She was reportedly revived with the drug, Narcan, which is an opiate antidote. It has been reported that Lovato has been released from the hospital and has entered a treatment program at an undisclosed location.
Lovato has released this statement via her instagram account: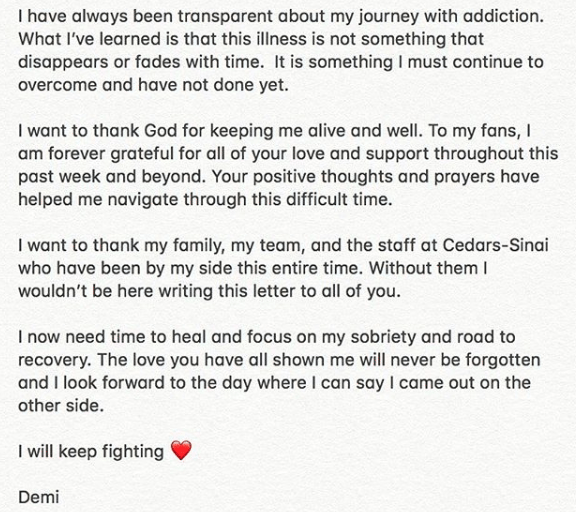 The opiod epidemic in America poses grave dangers and filmmaker Spencer Folmar plans to expose this problem with his upcoming film, "Shooting Heroin."
"The number of deaths exceeds any war in the past two generations" Folmar explains. "The latest estimates are that over 175 Americans die every day from overdoses. That means that there are over 60,000 deaths from this national emergency just in 1 year, and all experts believe it will only get worse in years to come."
Here are some sobering facts about the opioid issue:
Here are some facts on this crisis:
On average, 175 Americans die every day from an opioid overdose
(CDC, 2017)
Opioids Are Now Responsible for 1 in 5 Deaths Among Young Adults
(Time Magazine, 2016)
President Donald Trump makes the Opioid Epidemic a National Emergency
(White House, 2017)
Accroding to Folmar, "Shooting Heroin" will tackle the issue through the lens of a small town community that comes together to fight against the drugs in their area by whatever means necessary.
"As a filmmaker, I believe that I have a calling to bring attention to what everyone knows through a new emotional expression," he says. "I cannot standby on the sidelines any longer but must respond to this black plague in our country."
For more information on the Opioid Epidemic visit www.CDC.gov. For more information on Folmar's upcoming film, visit www.HardFaith.com (film company) and www.HeroinFilm.com (movie website).