My friend Laura messaged me a new music video with a single follow-up text of explanation:
"Anthem."
I'm ecstatic to see it's a song I haven't heard from one of my all-time favorite bands: Florence + the Machine. The song title – "Hunger" – sends a delicious chill down my spine.
I stop what I'm doing, push play.
As soon as Florence Welch starts in with her haunting "ooh, ooh, oohs," goosebumps cover my body and my eyes begin to water. The music video – produced by AG Rojas – maintains a painful elegance that keeps me spellbound for the full four minutes and 31 seconds.
As of May 16, a little over a week after Florence's live TV debut of the song on BBC One's Sounds Like Friday Night, which coincided with the song's official release on Youtube, the music video for "Hunger" has over 6.7 million Youtube views.
"We all have a hunger," the song chants as its chorus. Anyone listening can't help but ignite with a burning consensus, and revel in a sharp relief that someone else has felt that hunger keenly enough to express it so poignantly.
Leave it to Florence.
After playing it the first time, I promptly put "Hunger" on a repeat loop for about an hour.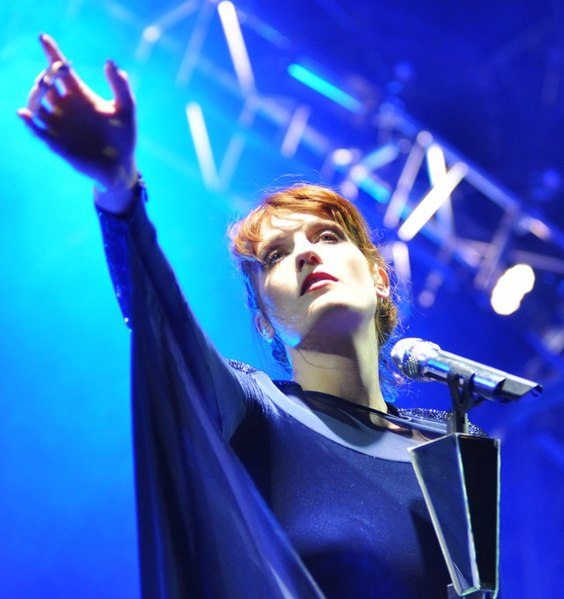 I wondered why I felt so starved for the singer's hauntingly provocative lyrics, until a quick google search informed me it had been over two years since the singer – whose 2015 album How Big, How Blue, How Beautiful topped the Billboard 200 charts – has released new music … but Florence + The Machine's re-emergence actually began last month with the release of "Sky Full of Song," also a collaboration with AG Rojas.
The world hoped two new songs portended the much-anticipated, long-awaited drop of a fourth album. When "Hunger" debuted, Florence also announced this wish would be granted.
Florence + The Machine's new album, "High as Hope" is set to release June 29 on Republic Records. The week after, the singer also will release her first book: Useless Magic, a collection of lyrics, poetry, and illustrations.
With lyrics like:
At seventeen, I started to starve myself
I thought that love was a kind of emptiness
And at least I understood then the hunger I felt
And I didn't have to call it loneliness
(from the opening of "Hunger")
Florence Welch possesses the power to see into her own soul and reflect it back to her audience in such a way that they can see themselves. Such sustenance has me (and millions more) salivating for her next album, her first book, and for whatever other enchanting creations Florence might wish to cast our way.