As we await the 2017 movie award ceremonies, it's time to look at 2018. A list of the best movies to watch may vary from person to person, so what I've put together is the list you will hear about due to marketing or your friends, things you will probably want to see because of their fun or quality, and films I think will be absurdly bad and you should avoid at all costs. So, without further delay, the top movies to look out for in 2018!
February 2: Winchester comes as an entry into the horror genre from twin brothers Michael and Peter Spierig. I'm not personally huge into horror, but this intrigues me since actual events inspired the script. Helen Mirren anchors the cast, and the Spierig brothers usually create decent, plot heavy pieces (see Daybreakers and Predestination), so I imagine most critics will receive it with a "meh, it's okay" and audiences will dislike it, looking for something more jump-scare riddled. Nothing groundbreaking, but it'll make its money back.
February 16: Black Panther is easily one of the most anticipated films this year, Black Panther delves into the story of the newly crowned King of Wakanda. This will be the first African-American Superhero film, and expectations are high. I would expect a box office showing bigger than Thor or Captain America, but somewhat less than Spider-Man: Homecoming. Critics and fans will enjoy this entry into the Marvel Cinematic Universe.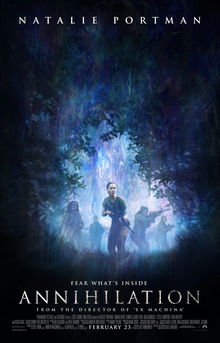 February 23: Annihilation A few years ago, a small, indie film called Ex Machina made waves at festivals and even took home an Oscar, now that same writer/director, Alex Garland, wants to take you on a large budget, dazzling sci-fi horror film. I believe that the trend of a general divide between critics and audiences will be especially true here, as, if you've seen any trailers, it would appear as though Garland intends to deliver quite a heady piece (as was Ex Machina). With a good precedent set by Ex Machina and Arrival in recent years, it is very possible that Annihilation actually picks up some awards next spring.
March 2: Red Sparrow The first collaboration between Jennifer Lawrence and Hunger Games director, Francis Lawrence, since Mockingjay Part 2, this film probably won't go far, but the marketing has started picking up, so who knows? It has the unfortunate luck of drawing its story from a screenwriter whose last few films have fallen flat and a book author whose books haven't made it to the silver screen before. Look for a movie whose plot is propelled by Jennifer Lawrence's body, resulting in a mild flop, critically and at the box office.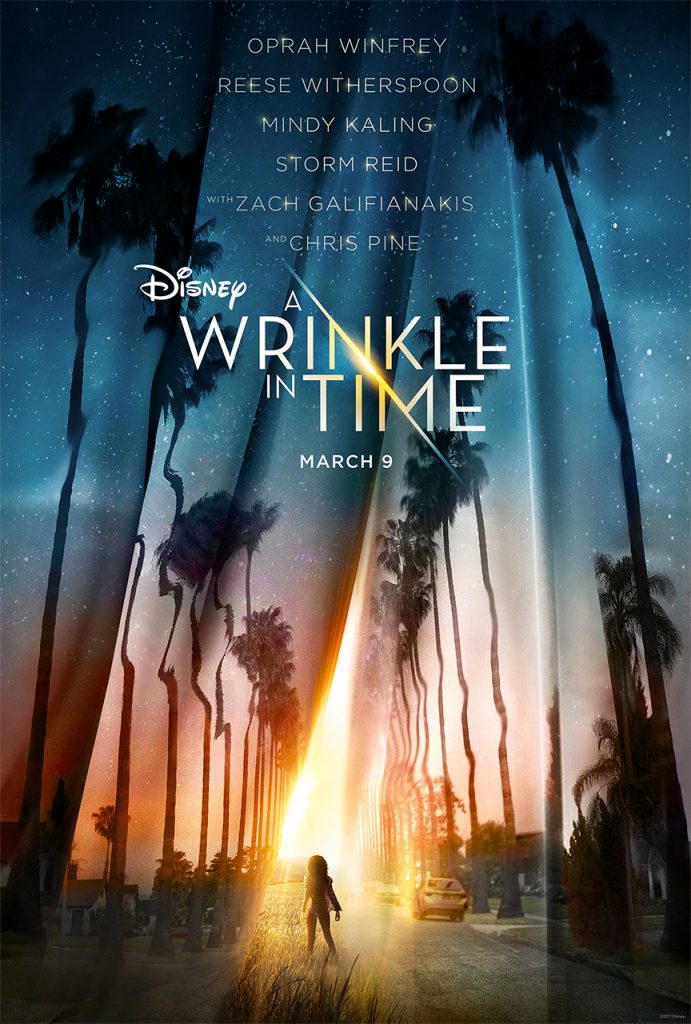 March 9: A Wrinkle in Time This film has as much star power as any of the Ocean's Movies, and maybe more! Based on the bestselling novel, and directed by Ava Duvernay, expect this film to be a huge hit. A hit amongst most audiences, and definitely amongst critics, coming hot off her award winning Selma, Duvernay can likely do no wrong in the minds of most, especially with Oprah to hold down the rest. The trailers look visually stunning, and the child actors seem to have their trade down well. I expect this to be the second largest box office hit to Black Panther this spring.
March 16: Tomb Raider The first installment into the franchise since 2003, when Angelina Jolie held the title role. That film was poorly received by just about everyone, so it's interesting that we're seeing another foray into this character. It is the season for strong female-led films, but the trailers for this have revealed shoddy CG work and weak story motivations (at least on their face). It's not that we couldn't have a great story and great acting, after all, Oscar winner Alicia Vikander is top billed, but the screenwriter, Geneva Robertson-Dworet, has not a single writer credit to date, so this is why we can't have nice things. The movie will bomb because it's a reboot no one asked for and a half-baked one at that!
March 23: Pacific Rim: Uprising Speaking of half-baked sequels no one asked for, the second installment in the Pacific Rim series hits theaters in March. This time, Universal Studios is hoping to cash-in on Star Wars fever and have cast John Boyega in the lead role. But without director Guillermo del Toro, the film lacks much of its world building uniqueness and looks more like an amped up version of Power Rangers in giant mech suits. This should bomb in the states, but do servicably overseas.
Isle of Dogs Now for something I'm really excited about! Wes Anderson did not waste any time getting started on the project to follow 2015's masterpiece, The Grand Budapest Hotel. In Isle of Dogs, he's returning to claymation (stop motion animation done with clay figurines). In 2009, Anderson adapted the children's book classic by Roald Dahl, Fantastic Mr. Fox, which was well received by critics, but not largely enjoyed by all audiences (probably too smart for its own good). So, I expect Isle of Dogs to be similar: a very good film, with incredible script, voice-acting, and direction, that mainstream audiences just don't love. I bet it wins an Oscar for animation and a nomination for screenplay.
March 30: Ready Player 1 By readers of the book, this film is highly anticipated, and trailers fulfill all the fever dreams of fanboys who had hoped Steven Spielberg would perfectly adapt the 80s nostalgia mixed with sci-fi of the future. This is the first sci-fi film from Spielberg in over a decade, so many are very excited. I'm cautiously looking forward to this book adaption and what Spielberg does with it, but let's not forget that the last blockbuster studio production he made was called Indiana Jones: Kingdom of the Crystal Skull.
April 20: Cloverfield 3 This film has experienced many production woes and most recently received a third delay in its release. After 10 Cloverfield Lane, fans realized that Paramount would treat the subject matter as a franchise consisting of various character vignettes, which excited many, including myself. But there is a risk to choosing inexperienced filmmakers and this can be one of them. This installment will not likely shine as brightly as 10 Cloverfield Lane.
May 4: Avengers Infinity War It was just recently revealed that around 75 characters will exist in this film. That's an ungodly number. At this point, we are familiar with most of them, but even so, it will be nearly impossible to spend time thinking about and enjoying all of the new interactions. And don't forget, Thanos has been in the background of the entire Marvel Cinematic Universe without so much as an introduction, so this film will be a hot mess, albeit an enjoyable one.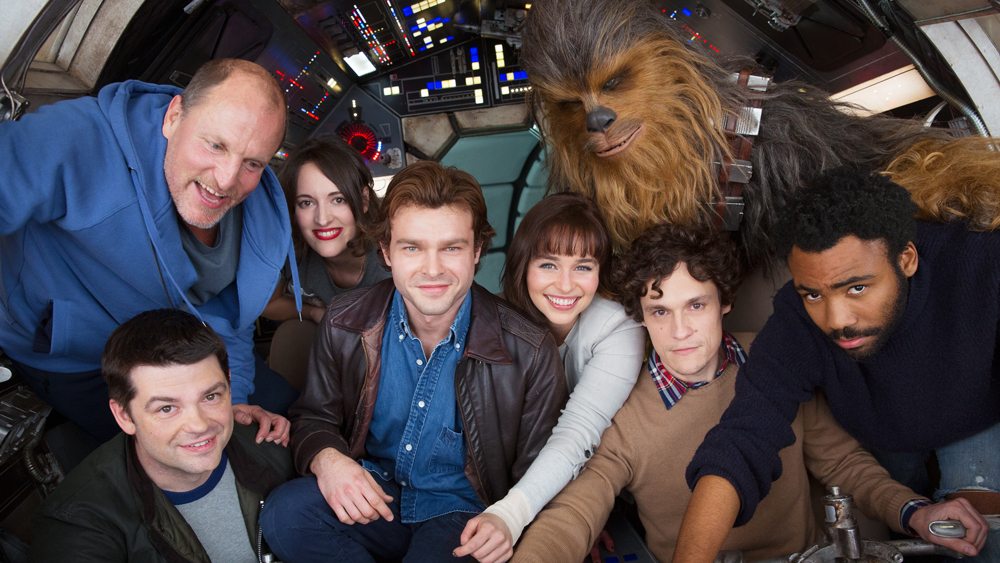 May 25: Solo: A Star Wars Story Speaking of messes, the Han Solo standalone film has been plagued with problems since the beginning. Original directors Chris Miller and Phil Lord (21 Jump Street and The Lego Movie) apparently held a different vision from Chief of Lucas Films Kathleen Kennedy and maybe even (if you believe Hollywood rumors) some of the cast. After a somewhat public parting of ways, Ron Howard was brought on board to complete the Solo film and put on the "Disney approved" finishing touches. I sincerely believe the film will be just fine… not great, not garbage, but an enjoyable, nostalgia-filled summer flick.
June 1: Deadpool 2 The follow up to a highly successful Ryan Reynolds led Deadpool will have more of the same. If you love the true-to-comic book Deadpool, then you'll also love this. A bigger budget and more studio confidence gives this film everything it needs to succeed with audiences. More dirty humor, explicit violence, uncomfortable situations, and more Ryan Reynolds. The most intriguing thing to me is not what happens in this movie, but what happens after it. Disney now owns the rights to Deadpool, and it's not exactly House of Mouse material, so it will be fascinating to see what happens to this and other hard R Fox Studio franchises.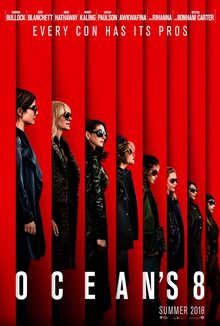 June 8: Ocean's Eight, the female led alternative to Ocean's Eleven. One thing is for certain, the star power is definitely on the side of this film, from Helena Bonham Carter to Sandra Bullock, Cate Blanchett to Rihanna, this film will not fall short on talent, the question is if the story is there. The good news is that four-time Oscar nominated Gary Ross helped to pen the script and is helming the production, so if all goes well, this should not be a repeat of the Ghostbusters!
June 15: The Incredibles 2 Many people have clamored for a sequel to one of Pixar's greatest hits… I haven't and am very concerned about this one. Brad Bird, creator of the first Incredibles, and many other hits for Pixar, had a rough patch a couple years ago with Tomorrowland. It was quite awful, so hopefully this foray back into the animated film world will strike true once again. The cast is returning and everything can be just as good if not better than the first, but then again, it is difficult to catch lightning in a bottle twice.
June 22: Jurassic World: Fallen Kingdom The follow-up to one of history's largest grossing films brings back Chris Pratt, Bryce Dallas Howard, and, of course, the dinos! Supposedly, the footage in the new trailer is all from the first 30 minutes of the movie. That'd make this a wonderfully spoiler-free ad, but I find it unlikely. Besides, what's there to spoil? Chris Pratt's character won't die, and the dinosaurs won't go extinct (again), so I expect this will be just another shallow studio money grab that is fun, but forgettable.
June 29: Sicario 2: Soldado If you never saw the first Sicario, you should, unless you hate masterclasses in suspense and thrills. The pacing is perfect, the twists are perfect, the characters are incredible, and the cinematography is spectacular. We have Denis Villeneuve, Roger Deakins, Taylor Sheridan, and an incredible cast to thank for that. Now, for the sequel, only half of those remain: the writer (Sheridan) and the cast (excluding Emily Blunt). So, we may not be getting more of the original, but considering the way the studio is marketing the film, that may be okay, because it looks as though Sheridan has taken the story down the action/thriller this time. And, despite losing 13-time Oscar nominated Roger Deakins, the film has picked up frequent Ridley Scott collaborator, Dariusz Wolski. This Soldado sequel should be in good hands, but don't expect a best picture nomination for this second entry.