For some, Anthony Evans might be known as the son of nationally recognized pastor Dr. Tony Evans or the brother of Priscilla Shirer, best-selling author and star of hit movies such as "War Room" and "I Can Only Imagine."
Until his appearance on season two of The Voice in 2012, however, he was an incredibly gifted singer-songwriter whose time to shine was just over the horizon. When Evans sang "If I Ain't Got You" in a battle round with Jesse Campbell, not only did it go down as one of show's greatest performances, but his part in the duet also launched his career into uncharted waters.
Evans wasn't initially convinced he should even tryout for the show, but some close friends (and ultimately his own heart's yearning for something more) encouraged him to make what turned out to be a brilliant career move.
"It's not like I was discontent with what I was doing, but I felt like God was calling me to step outside of the four church walls and do something different," he explains. "The Voice" was obviously that opportunity for me. I didn't make it the first season, but then they called me back to do the second season. That's how the doors were opened to all the opportunities I have right now."
The past eight years has been quite the wild ride. "The Voice" created a now-popular element called "The Steal" (aka "The Anthony Evans Rule) and Evans was hired as a talent producer for the show. He has continued releasing new music and most recently has toured the country with his sister. And while much of his lyrical content continues to be aimed at the Christian market, his experience on "The Voice" has opened up a wider array of opportunity.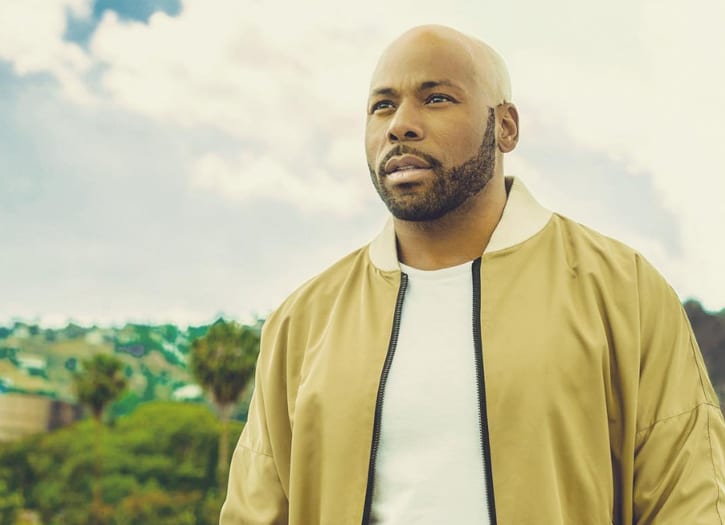 "All I'm doing is being authentic and real and singing about the emotions I go through as a human being," Evans said. "This whole concept started at ("The Voice" coach) Christina Aguilera's house. She asked what a worship leader was. If I'd started talking to this girl in church terms, it was going to freak her out. So in that moment, I knew I had to connect to her through real life issues. I told her about me going through a broken engagement. Then she talked about how she went through some hard things in her life. That was real life."
Through his experiences at "The Voice," Evans says he has encountered several artists who, like himself, tried to break into the Christian music industry with little success. Being on national television, however, swung the doors wide open. Validation from general market mainstays such as Blake Shelton, Kelly Clarkson, Jennifer Hudson, and Adam Levine can make all the difference in the world.
"People see that Christina Aguilera thinks I've got something to offer and all of the sudden they think maybe they should give my music a shot," Evans opines. "I have a producer friend who came to me a few years back and said, 'How is it that I've never heard of you before?' That changed my mindset. I realized that I had been operating within a box. So now, there is no box. If you want to do it, you can do it."