Jeff Cramer is a renaissance man. How else would you describe someone who still enjoys listening to full-length albums and has been known to travel along the rugged northern 45th parallel? Those two unique facts (and a serious dose of patience) led the Denver-based singer/songwriter to spend 10 years writing the songs that can now be heard on his debut LP Northern 45.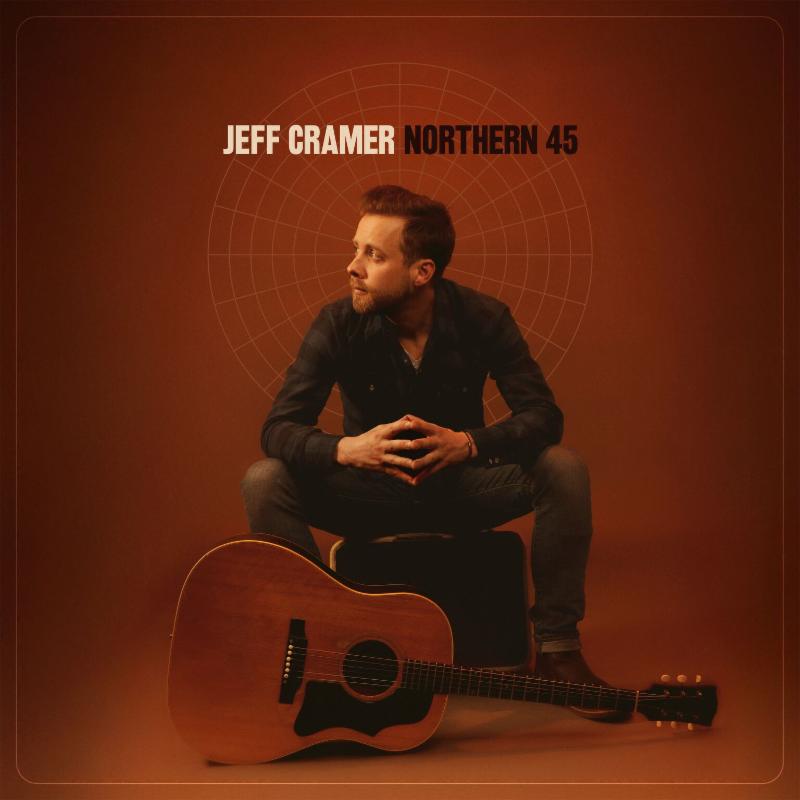 Utilizing a refreshingly laid back approach with clean, understated production, Cramer crafted 12 tracks that were inspired by stories and inspirations from his decade-long adventures.
"There's a level of depth, a greater power that an album can have over a single," Cramer said. "A song is three minutes, and while it's certainly moving, to me, it doesn't have the lasting impression that a record can. I think of my favorite music still in terms of my favorite records, rather than songs, or even artists for that matter."
The album was produced by Jon Estes (bassist for John Paul White and Abigail Washburn) and recorded at The Bomb Shelter in Nashville and offers a modern take on Americana and traditional country.
"My guitar, my voice, Jon's warm bass tones, and Racine's drums provide the consistent layer, with electrics, pedal steels, and some wooden instruments providing textures above and below," Cramer explained. "The result I hope is a record with warmth of sound and breath of stories that will keep the listener wanting more, or at least, moving the needle to another record."
Check out music from Northern 45 via Spotify: