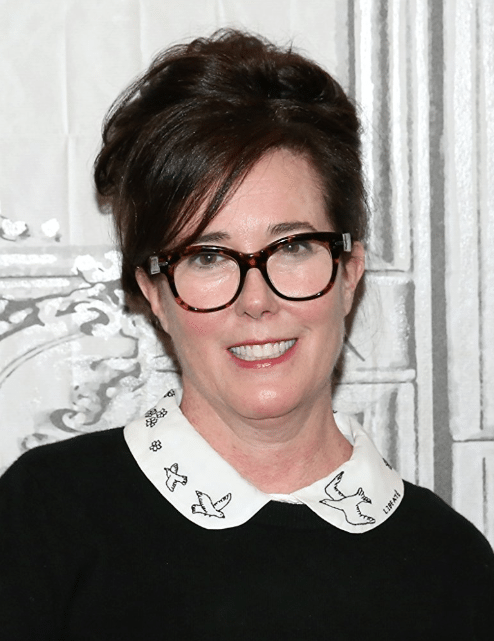 Kate Spade was discovered dead today due to an apparent suicide in her Park Avenue New York City home; she was 55.
A housekeeper discovered Spade's body Tuesday morning, hanging from a red scarf tied to her bedroom door. Her husband was in her apartment but their 13-year-old daughter was at school.
The New York City Police department told the Associated Press that they were still in the early stages of the investigation, but Chief of Detectives, Dermot Shea, indicated that there was a "tragic" suicide note left in the room where Spade hung herself. Shea did not share further details with the Associated Press, but law enforcement did indicate that the note contained a message to her daughter that it was not her fault.
Kate Spade's older sister, Reta Saffo, told The Kansas City Star on Tuesday that her sister grappled with crushing mental health issues for the last few years and was "self-medicating with alcohol."
Kate Spade was an indisputable creative talent. In 1993, she started Kate Spade New York because she saw a need for beautifully crafted luxury handbags. Her instincts proved right, as the  company she started now has 140 stores in the United States and more than 175 across the globe.
Late Tuesday, Kate's brother-in-law David Spade posted a picture on Twitter, in Spade's memory, remarking that he "loved this pic." He posted another on Instagram, another sweet picture of the two of them, stating, "Kate and I … had so much fun that day. She was so sharp and quick on her feet. She could make me laugh so hard. I still can't believe it. Its a rough world out there people, try to hang on."