Hunter Hayes has been performing music longer than some of his most ardent fans have been alive. That might sound like hyperbole, but considering the fact that Hayes is a few months shy of his 27th birthday and started performing at the age of two, well, it doesn't seem far fetched after all.
The country music veteran, however, doesn't remember much from those earliest days when he made national appearances on Maury, The Rosie O'Donnell Show, and Nickelodeon's Figure It Out. Hayes laments having "zero perspective" on a litany of highlights, perhaps none weightier than performing for a White House lawn party at the age of seven.
"When I met President Clinton, I had zero idea of the gravity of being on the grounds of the White House and then getting another call and invited back, and the importance of that," Hayes admits. "I wish I did. I'd give anything to go back right now and just soak it in a little bit more. But when you're seven, it's like 'cool, when do I get to play?' It's so sad."
Hayes originally hails from the tiny town of Breaux Bridge, Louisiana, with a population of just over 8,000 people. Most of his memories there are also limited except for, as he puts it, the stuff he likes thinking about.
"I was always making noise," Hayes recalls. "Music was such a comfort zone for me. It was a home. It was a place to belong. It gave me a sense of purpose. It just recharged my heart every time I needed it. It still does. I remember being in school and my notebooks always being full of things like tour bus floor plans, stage designs, which is why I'm so obsessed with production. Or I'd make fake day sheets even though I didn't know what day sheets were. That's what I was doing while I was living my high school years. I was imagining what I would be doing on the road."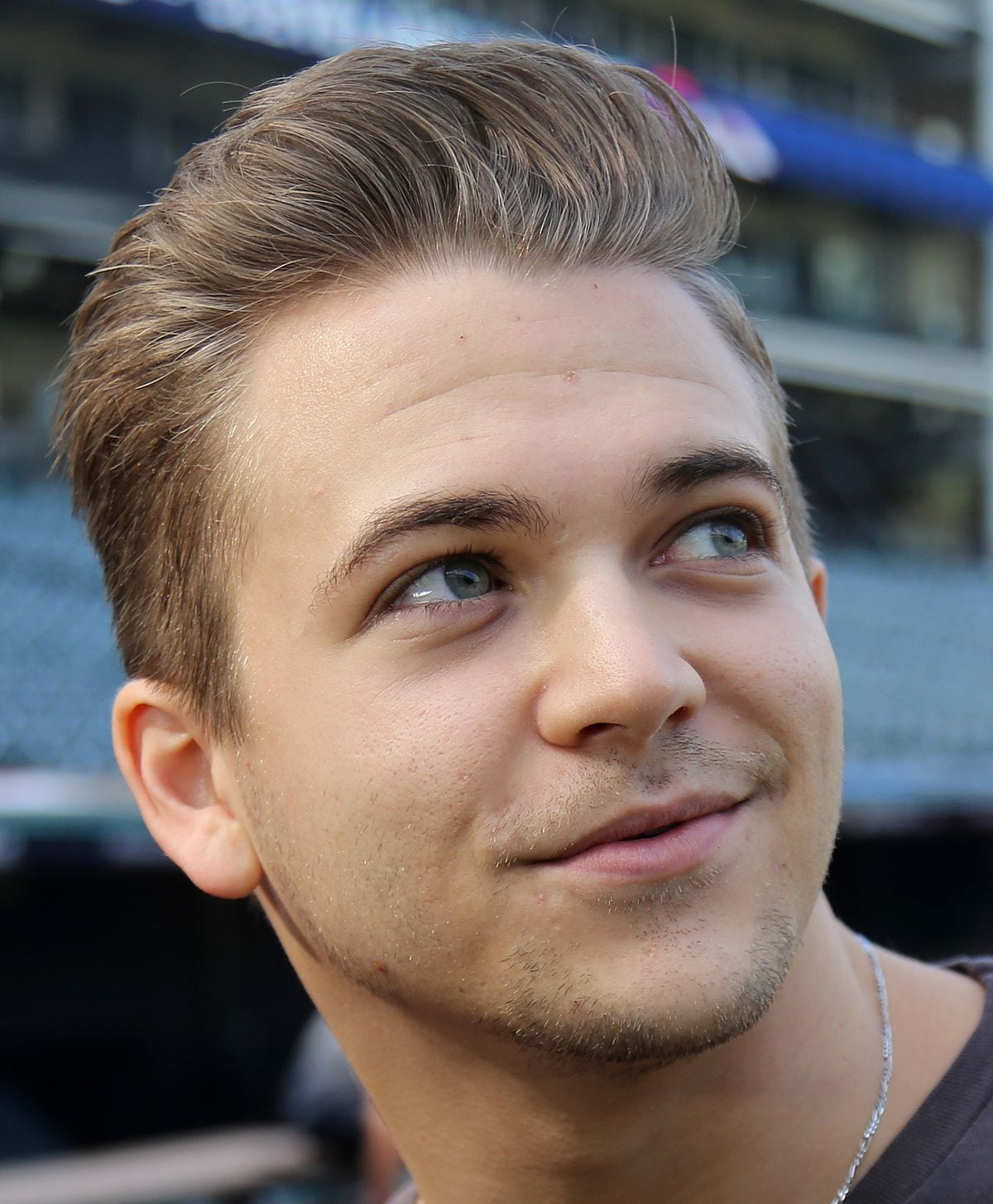 Incredibly, he's not the only famous person to emerge from the self-proclaimed "Crawdad Capital of the World." Former NFL quarterback Jake Delhomme, former NFL running back Domanick Williams, former Miss USA Ali Landry, and Branford Marsalis, award-winning jazz musician and former bandleader for The Tonight Show also hail from the Cajun-influenced community.
But like all the rest, Hayes didn't stay in Breaux Bridge for long. At the age of 17, he moved to Nashville and signed with Universal Publishing Group as a songwriter.
Two years later, he co-wrote the song "Play" for Rascal Flatts and soon thereafter launched his career as an artist with Atlantic Records.
Major touring stints with Taylor Swift, Carrie Underwood, Lady Antebellum, and the aforementioned Rascal Flatts followed amid a glut of major radio hits and accolades that accompanied his 2011 self-titled debut release. The album (which was eventually certified double platinum) earned him New Artist of the Year honors at the 2012 CMA Awards and a Grammy nomination for Best New Artist.
In the six years that have followed, Hayes hasn't taken much time, if any, to smell the proverbial roses. When might that happen?
"After. Long after. Not during," Hayes responds. "It's funny man. With everything you check off your box, you keep adding, which I think is the point. It's the adventure. It's not the destination. I live by that. It's about the experience. But I've definitely gotten caught up. I've had my chapters of, 'okay, now what's next?' versus, 'breathe, take it in dude, enjoy it.' There are plenty of times I wish I would've done that."
Even though Hayes has accomplished more before the age of 30 than some artists will in their lifetime, there's no slowing down in sight. His creative restlessness simply won't allow it. That's one of the factors that led Hayes to produce an ambitious musical mini-movie called "Pictures." The trilogy of songs were written and released outside of the typical album cycle in order to give them "a life of their own."
"It was a total team effort," Hayes explains. "We had a conference room full of people. You can't make this up. We sat in a conference room and talked about the three songs we wanted to release next…Every idea we threw out on the table got used and happened and was seen all the way through. Credit goes to a label that believes in a crazy creative (and) my team for pulling it off. There were a lot of things that could have gone wrong. They all made it happen and I was so happy to be able to do something creative like that for those songs that I love."
Hayes says its projects like "Pictures" that help recharge him creatively, partly because of a unique lifestyle that is immersed into his work. He doesn't go to a studio. He lives in one. Because of that, there's constant output of recorded material but "it's all in a vacuum."
And when new music does surface (no matter how it may be released), Hayes finds that his drive is mostly fueled by how it inspires and speaks to his massive fan base.
"I just believe in doing something that matters to you, whatever you do," Hayes concludes. "I write about things that I've experienced because, to me, talking about it matters; the conversation matters. What I hope my fans get out of my music is that it is a conversation. It is a safe place and makes them feel like they have a place and they have a friend even though we're distant and may never meet. But we meet through the music."