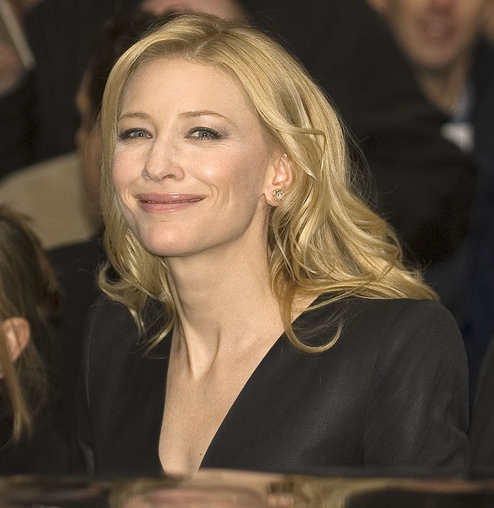 Cannes Film Festival 2018 is underway and women are ruling the headlines through speaking out, and, in a few cases, virtually stripping down.
Eighty-two women, including luminaries like this year's Cannes Jury President Cate Blanchett, Wonder Woman director Patty Jenkins and documentary filmmaker Agnes Vargaled, led a peaceful protest on the red carpet and up the steps of the Palais des Festivals entrance.  The eighty-two number was symbolic. Only 82 women have had films in the world-famous Cannes competition, compared to 1688 men.
Halfway up the steps, the group stopped and read a statement that called for safer working conditions and equal pay for women. The message concluded: "We stand together on these steps today as a symbol of our determination and progress. The stairs of our industry must be accessible to all. Let's climb."
Cannes leaders have reacted positively. Just yesterday, in a packed tent of cheering festival goers, Cannes director Thierry Fremaux publically signed a gender-parity pledge.
Meanwhile, the fashion trends of note at this year's Cannes could not be ignored, in a trend that Harper's Bazaar called, "Naked Dresses." Kendall Jenner was all over the weekend headlines with not one, but two Cannes gowns that fully revealed her nipples.
Another black-tie gown on the red carpet left an unidentified guest fully bare breasted. And of course there was plenty of leg…
These fashion statements alongside the women's equality speech raise all kinds of questions.
Does the trend toward showing ever-increasing amounts of skin in on the red carpet help or hurt the case for equality in the workplace? Does this liberate women to do and wear whatever they please in conjunction with equal respect and pay based on merit? Or does it send a decidedly mixed message: "treat me as an equal and not a sex object even though I'm presenting myself as one?" We want to hear from you! Leave your comments below.