With it's interviews of bestselling authors, film makers, actors and actresses to reviews of top albums, NPR's Fresh Air is one of the most widely known podcasts to podcast junkies like myself. Host Terry Gross treats all subject matter with an equal respect and digs into each subject with well rounded and impartial questions.
One of my most recent faves was the March 21st episode with comedian Pete Holmes. He's the star and creator of one of the funniest new comedies on HBO called Crashing. Holmes collaborates on the show with star-maker Judd Apatow.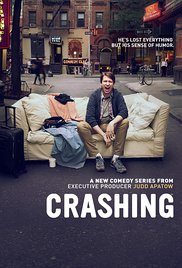 Gross spoke candidly with Holmes about his religious past that fuels his storyline and comedy act. His tales of building homes in the Amazon and his church's teachings that each new person you meet is a person who needs saving from hell give Holmes his own unique comedy brand of a choirboy gone not quite bad, but definitely dark.
Another recent episode that's a must listen is the March 27th interview with Jordan Peele, the former half of the comedic duo Key and Peele. He made his directorial debut with his recent horror/social commentary film, Get Out.
This controversial film about race in America has paid off well bringing in $100 million in it's first weekend. Inspired by Stepford Wives and Rosemary's baby, Peele says he was raised on horror and felt it was his natural choice for a first film. When Gross asks him about various racial aspects of Get Out, Peele laughs, but is diplomatic in his answers to her. He does add a "your cute" in regards to her seeming naivety about black culture.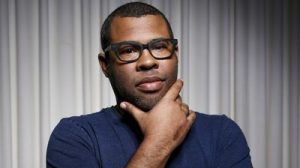 "In the film," Gross starts, "when your star is the only black person at a suburban barbecue and sees a waiter there who's also black, he sort of gives him this look like I see you. We have each other's back.  Is that how things are in the real world?" Gross wants to know.
Peele informs her this is true with the exception of Ben Carson, he makes sure to note. He tells her that when black people are the minority in a situation, even if they're strangers, there's an understood camaraderie.
Not everything is light and airy on the podcast, but the ease with which Gross handles difficult topics will keep you listening when the listening gets tough. Her March 20th episode highlighted author Ron Powers, author of Flags of Our Fathers.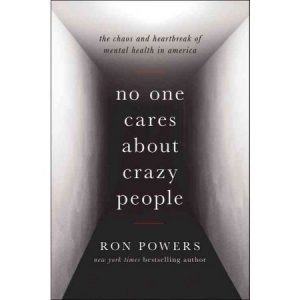 The two discussed his most recent book No One Cares About Crazy People in which he opens up about having had two schizophrenic sons.  The author divulges some of the dark secrets of his family. He also describes how he and his wife learned from some of their mistakes in experiencing mental illness with their first son and were better prepared when their second son showed signs. Powers has written the book not only as a memoir, but as an account of how the mentally ill have been inhumanely treated in our country for decades.
If you haven't tapped into Fresh Air, you should. There's undoubtedly something there you'll enjoy. Put it on your playlist by going to npr.org.