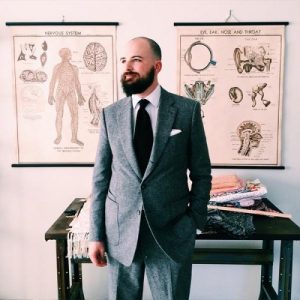 In our culture, unless you've chosen to take the path of a deeply jaded, fear-riddled prepper and live off to yourself in the woods, all of us are bitten by the celebrity bug. We want to see them and know them, dream about meeting them. Soon they become friends we feel like we grew up with but in reality, they don't even know our names. Bullseye with host, Jesse Thorn, fulfills these desires.
For those times you want to hear celebrities dish, and bathe in the kiddie pool of  entertainment fluff or those days when you are feeling more astute and want to hear your favorite stars pontificate on what makes them, them, or share their viewpoints on their work, N.P.R. has hit the "Bullseye" with this podcast as it offers you both.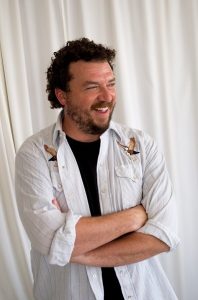 On one episode, Danny McBride, star and co-creator of the HBO hit Vice Principals, delves into his unlikeable characters that make an impression more than they endear. You get an inside look at what makes McBride tick and how he came to be a simple boy from N.C. to a comedic household name all star. In his more intellectual segments, McBride fills us in on why he thinks the golden era of film is passing and T.V. now rules and his thoughts on the humor in Goodfellas is unique to say the least.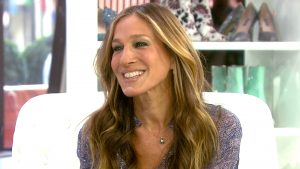 Thorn's interview with one of my favorite actresses, let's face it, everyone's favorite Sex In the City gal, Sarah Jessica Parker,  regarding her life, but also her new show Divorced (another on the HBO lineup) is as juicy as you'd hope it would be. Even though she lets us in on what it was like to kiss Ferris Bueller, she is also very different than you'd imagine. Turns out onscreen flashy Carrie, is in real life more of a mommy who likes hanging with her fam on weekends and being a homebody. You'll find out how she conceptualized her new show and her inspirations for it.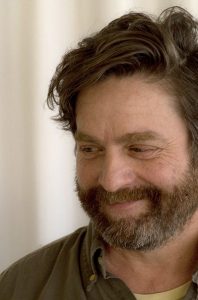 When Zach Galifianakis opens up to Thorn about his new FX show Baskets, a sardonic, dark comedy about a rodeo clown, you'll be as surprised as I was to find out the minority that Zach hopes to represent with the show. When he and Thorn talk home life, you'll feel endeared to Galifianakis' choice to live on a farm back in his home state of N.C. when he's not filming rather than spend most of his time in L.A.
Thorn's ending recommendations have a wide range from old school rap to Babe Pig in the City. He has a way of making anything sound like something you can't miss. Thorn has a gift of being able to ask stars the questions they rarely get asked and the show gives you the feeling of being in your living room with him and whoever his guest of the day is. His sidekick, boy next door appeal makes the stars feel free to be themselves, helping them to open up and provides a wonderful hour on your commute or on your next road trip.