Alright, I know right off the bat, some of you might say "Alec Baldwin? Come on! Really?" There's no denying after the scandal Baldwin was involved in a few years back where he called his then 11-year-old daughter a rude, thoughtless pig, the man's had an uphill climb rebuilding his reputation. However, when you listen to him interview celebrities and personalities ranging from iconic to those just arriving on the scene on his podcast, Here's The Thing, I think you'll agree that he's made that climb and finally reached the summit.
Baldwin waxes both apologetic and candid about his past flub ups. He shares about how he has used his mistakes to help him in his most recent marriage to continuing to foster a good relationship with his now 21-year-old daughter from his former marriage to Kim Bassinger. If his daughter forgave him, then we should too right? He is, after all, a film and television star, not the leader of the moral majority. Indeed, tuning in to Here's the Thing is a bit like visiting with your spunky uncle — the one your parents warn you about, but the one who's always got the funniest stories and the best hugs. You know the one who'll give a wink rather than pass any judgement.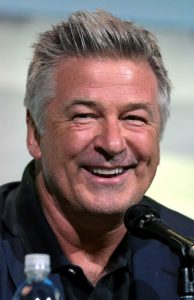 Baldwin's Hollywood hob-knobbing is serving him well as his guest list on Here's the Thing attests. He has coaxed a number of stars from Kristin Wiig, Edie Falco, Viggo Mortensen to Kevin Kline and Judd Apatow (just to name a few) out of the woodwork to be on his show. I find myself looking forward to tuning in to these interviews that play more like conversations between old friends. Baldwin schedules a broad range of guests from variety of genres. He talks with comedy kings like Chris Rock, and Jerry Seinfeld then dishes with music royals such as Carly Simon and Patti Smith. He also stays up with popular culture featuring guests like Brian Reed, the producer and creator of the smash hit podcast S-Town.
Patti Smith's interview was one of my favorites. In a live session on stage with a teeming audience surrounding her, Smith opened up about what it was like being homeless and job searching when she first arrived in New York City. She talked about how her overall goal in life has always been not to be famous but rather to make enduring art. An amazing poet and songwriter, Smith is one of the few voices left from the 60's and 70's who can testify as to what it was like to work with the likes of Ginsberg and Bukowski. Baldwin does a great job of showing respect yet at the same time drawing out the familiarity and camaraderie Smith seems to crave.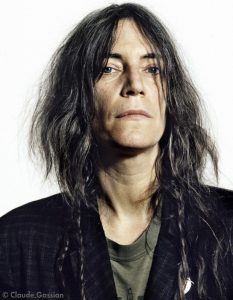 Resurrected actor, Mickey Rourke, is another on my list of faves. In his interview with Baldwin, he shares about his tumultuous childhood. Becoming a pistol packing body guard at the age of 17 for flyboys, as Rourke called the kids he'd protect while they passed out massage parlor flyers on the streets of New York, Rourke was destined to be a fighter. This was likely what drew him to star in the box office hit The Wrestler. Darren Aronofsky wrote it just for Rourke and it signified Rourke's re-entrance into Hollywood after a long hazardous hiatus. The interview shows what a wildcard Rourke is, but also shows his sweet, boyish side. Baldwin is as taken aback as we listeners are when Rourke states "If I could get paid the same to walk dogs as I do to be in movies, I'd walk dogs." And in a million years, you'll never imagine what Rourke is still doing in his sixties.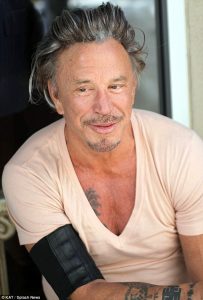 There are few interviewers with Baldwin's varied experiences and affable demeanor. This gives him the uncanny ability to open up about himself while also getting the best stories and anecdotes from his guests as well. He's seen the view from the heights of fame and he's touched the grit at of its lows. There's no question, he has come out better for it.