"Family-friendly" and "good movie" don't always go together. It's a question of what is and what is not suitable for children. But even then, a movie may not be artistically appealing. Thankfully, I watched several films in 2016 that were not only family-oriented, but "good movies" as well.
Here's our list of 2016's Top Ten Best Family-Friendly Movies (in alphabetical order):
Ben-Hur (2016 – PG-13) – Perhaps Hollywood should not have remade the 1959 classic, but this new version is good, nevertheless. Ben-Hur is set during the time of Christ and spotlights two brothers: Judah Ben-Hur (Jack Huston), a Jewish prince, and his adoptive brother, Messala (Toby Kebbell), a Roman army officer. Their relationship is tested when Judah is falsely accused of attempting to assassinate Pontius Pilate and is sentenced to work as a slave. Recommended for teens.
Finding Dory (PG) – Dory is a regal blue tang fish who was split up from her parents years ago and has been searching for them ever since. Her task would be difficult enough in the middle of a big blue sea, but it's compounded because she has short-term memory loss. She doesn't remember their names, where they lived, or even what they looked like. Finding Dory is among the cleanest mainstream films I've seen. It also has a great message about disabilities. Recommended for all ages.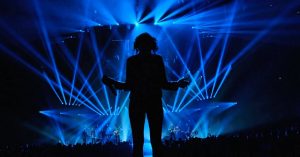 Hillsong: Let Hope Rise (PG) — Hillsong United has sold more than 17 million albums, packed arenas around the world, and seen their songs skyrocket in popularity within churches. But few Christians know the story behind the band that produced "Oceans" and "Touch The Sky."  Let Hope Rise was directed by acclaimed documentarian Michael John Warren and is one of the best music documentaries I've watched. Recommended for all ages.
I Am Not Ashamed (PG-13) – This one tells the true story of Rachel Scott, who was the first person killed during the Columbine High School mass shooting in 1999. When asked by one of the gunmen, "Do you still believe in God?" she reportedly responded, "You know I do" – before being shot. But the massacre itself lasts barely a minute in the film, which instead spotlights her desire to live out her faith in a public school. Recommended for older children and teens.
Jungle Book (2016 — PG) – I'm not sure how many live-action Jungle Book movies we truly need – there was one in 1994 and another one is set for 2018 — but this latest version is a delight. It tells the well-known story of a young boy named Mowgli, raised by wolves, who is trying to get back to the "man village." But his nemesis, the tiger Shere Khan, hopes to kills him first. The CGI version of the animals is spectacular. A little scary at times, but mostly recommended for all ages.
Miracles From Heaven (PG) – Based on real events, it follows the story of a 9-year-old girl who was suffering from a painful and incurable abdominal disorder when she fell 30 feet from a tree and was feared dead, only to survive and discover that her body had been healed – not just from the fall but from the abdominal condition. It's a great film to discuss the role of miracles in today's world. Jennifer Garner stars as the daughter's mom. Recommended for older children and teens.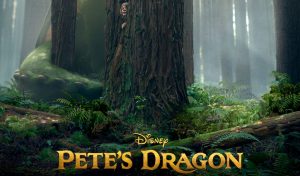 Pete's Dragon (PG) – For years, the older folks in the area have told stories of a dragon that lives deep in the wilderness, although most people assumed it was simply a legend. But not Pete, a 10-year-old Tarzan-looking orphan whose parents died in a car crash – and who wondered into the forest and befriended a real-life flying green dragon he calls Elliot. My favorite line in the film: "Just because you don't see something doesn't mean it's not true." There's some theological truth in that, don't you think? Recommended for all ages.
Risen (PG-13) – This historical fiction film is built on a simple premise: How would Roman officials — and specifically Pilate — have reacted when they learned of the empty tomb? Risen posits that Pilate would have ordered his military to search for the body of Christ. What follows is a detective-type story that is inspiring and moving – even if we assume we know how it all will end. Joseph Fiennes plays Clavius, the man who searches for the body. Recommended for older children and teens.
Rogue One (PG-13) — Jyn Erso is like a lot of young people in the Star Wars universe — separated from her parents at a young age, she has grown up with a streak of defiance and a dogged determination that either is going to make her the hero or the goat. In other words, she is just the type of person the Rebel Alliance needs in its quest to halt the Empire's march of death through the galaxy. Rogue One has quite a bit of violence, but it also has no language or sexuality. It's No. 4 on my list of best Star Wars films. Recommended for older children and teens.
Storks (PG) – Nate is an only child who wants a sibling, and so he sends a handwritten letter to Stork Mountain, asking the company to bring him a brother. There's one big problem: The storks are no longer in the baby business. Fear not, though, because the letter ends up in the hands of a clueless company worker, who accidentally turns on the non-operational baby-making machine. The company CEO vows to stop the delivery. This hilarious movie has a great lesson for workaholic parents. But my recommendation comes with an asterisk: A rapid sequence at the very end shows different types of couples receiving babies, including two moms and two dads. My son missed the split-second scene, but it's worth knowing about ahead of time. Otherwise, recommended for all ages.