Introducing Liam Mogan, our favorite new country singer who also happens to surf and ride horses. Don't believe us? Check out his EPK for the living proof… and this cowboy can sing:
As is clear from this 23-year-old's debut project Headlights,
Liam Mogan embodies the country music ethos. Born and raised in Agoura Hills, California surrounded by horses and waves, Liam lived in the surf and on his horses. He couldn't get music out of his soul: 80's and 90's country moved him from a young age, and, from a young age, he started strumming and writing music when the sun went down.
Mogan's talent and perseverance drew the interest of Swedish bassist and producer, Victor Brodén (Richard Marx, Brad Paisley,LeAnn Rimes, etc.), enough so that Broden produced Mogan's first independent release.
Liam tells SCENES about getting the opportunity to finally record his debut:
"Headlights was the quickest 'never gonna happen project'. It took three years for me to get my songs recorded (the right way). I was planning on recording a single during that time, but there was always something that didn't feel right. In this industry that happens a lot. After Victor [Brodén] joined the team, he suggested the six track 'Nashville' EP. Within a short time, Victor and I had recording dates scheduled along with Nashville heavyweight session players lined up. We selected and worked through my originals within a few days' time, and recorded it all within a week.
When SCENES asked about the inspiration behind his music, Liam tells us:
"In today's industry, most artists attempt to stand out by embracing the difference in their brand of country music. It's the same ol' story. My inspiration for 
Headlights
 was never to be 'different'. Sure, the music is different than the mainstream country that's on the radio today, but that's not why I recorded it the way I did. Music is a form of expression for the artist, and release for the listener. Although I am a music creator, I am a listener first and foremost. I wanted to record som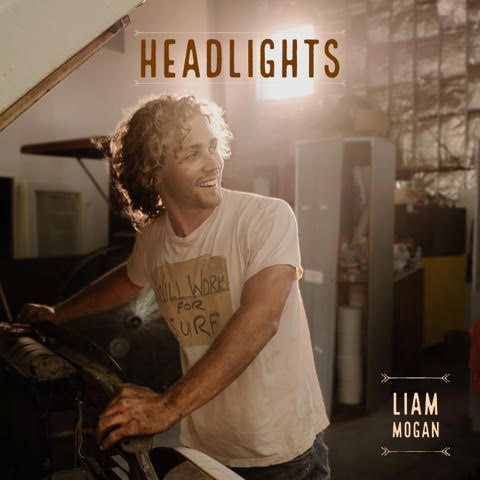 ething that I'd want to listen to, and that's exactly what I did. I couldn't be happier with the outcome.
Finally, Liam tells SCENES the question we all want an answer to: what is next from you?
"This year will be full of shows in my home state of California. I will continue to build my brand and presence. In the immediate future, two things are in the works is the recording of my new song "Rich and Famous" and the development of my YouTube channel that will include musical content, along with my non-musical interests (trucks, horses, surfing etc) or hobbies that dubbed me "The Surfing Cowboy". I'm stoked to keep grinding and sharing my journey!"
Headlights Track Listing:
1. Headlights (Mogan/Brodén)
2. Miss Behave (Mogan/Brodén)
3. Let the Sun Go Down (Mogan/Brodén)
4. Where There's Smoke (Mogan/Brodén)
5. Body Mechanic (Mogan/Brodén)
6. Workin' Man's Banjo (Mogan/Brodén)