The concept of the boy band (four or five guys singing catchy pop tunes while dancing in front of thousands of adoring female fans) has been around since the advent of the Motown sound. And while the genre has been declared dead on numerous occasions, it somehow finds ways to reclaim a significant place within the ever-changing music industry.
Perhaps even more surprising is the resilience of certain groups as they simultaneously defy age and logic.
Exhibit A: The Backstreet Boys.
Okay, so maybe the Backstreet Boys isn't exactly the average boy band. In fact, the iconic quintet has sold over 100 million records and seen its first nine albums reach the top 10 on the Billboard 200 chart (matching Sade, the only other artist to achieve such a feat).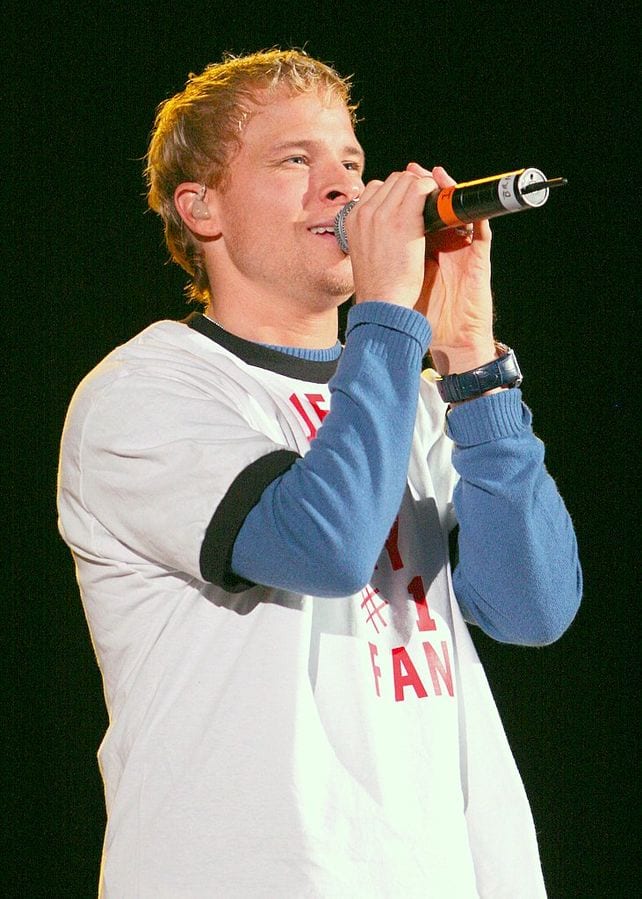 But one of the most amazing stories within this larger than life tale started in Kentucky, where local sensation Brian Littrell found his way from behind the pulpit and onto a massive world stage.
"I was known as the little singer boy around Lexington where various churches would call and request me to come and sing for revivals or special music programs," he said. "I never dreamed of being an entertainer for a living and using a God-given gift as a profession."
Being part of a global revolution was not in the plans. In fact, while in high school, Littrell was focused on utilizing a music scholarship to attend Cincinnati Bible College. But with two weeks left in his junior year, he received a life-altering phone call from his cousin Kevin Richardson who had just formed a vocal group in Orlando.
"Kevin called me when I was in my US History class which I didn't care for at the time until I got a chance to travel the world," Littrell joked.
When he boarded the plane for Florida, it was only the second time he'd flown—a product of his fear of heights. Once he landed, however, that's when things really took off. Within 18 months, the Backstreet Boys began gaining popularity in Europe before finally breaking big in the United States thanks to the blockbuster single "Quit Playing Games (With My Heart)."
"I had a God-given gift and I felt like the opportunity had presented itself," Littrell said. "The blessing had fallen in my lap."
Even amid the climb, Littrell finished his education through a University of Kentucky correspondence program and flew back to Lexington for his high school graduation. Walking across the stage seemed appropriate for the self-proclaimed class clown and life-long entertainer.
"I was always the one that thrived off of the attention," Littrell said. "It was a joy to me to get reactions out of people. Music was always that avenue for me. I could never imagine that we'd sell millions of albums and tour in countries that don't even speak English where the people are singing the words to your songs. That's a blessing. God has truly given me a platform. I just didn't know that He would make it a skyscraper."
Currently, the band is on the DNA Tour in support of its tenth studio album with the same title (set to release in January 25, 2019). While the crowds are still big, they aren't quite as big (and crazy) as the ones Littrell recalls from the initial heyday from 22 years ago.
"It was different," he said. "It was different because there wasn't really a place that we could go where we weren't recognized and talked to and had to sign to autographs and things that come with the business. There are a lot of people in the business that really get chewed up and spit back out. If you don't really know who you are going into an opportunity like that, you don't ever have a chance to keep your feet on the ground to find out who you are coming out of it."
Littrell is thankful that he found the love of his life early in the process. He met model and actress Leighanne Wallace at the video shoot of "As Long As You Love Me." Three years later, the two married and now have a 16-year old son, Baylee, who is actively pursuing a country music career. Littrell credits his family (and especially his wife) with keeping him grounded all of these years.
"There was a time in my life that I was very selfish," he admitted. "I did get a little full of myself and if it wasn't for my wife keeping me where I needed to be, I could have truly lost myself and forgotten who I was."
And for Littrell, that's been the biggest key to navigating the highest highs of pop stardom along with the lowest lows of disappointment and everything in between.
"We began this thing with nothing," he said. "Then, when you have a little bit, it can consume your life. If you're not careful, you can end up with nothing."