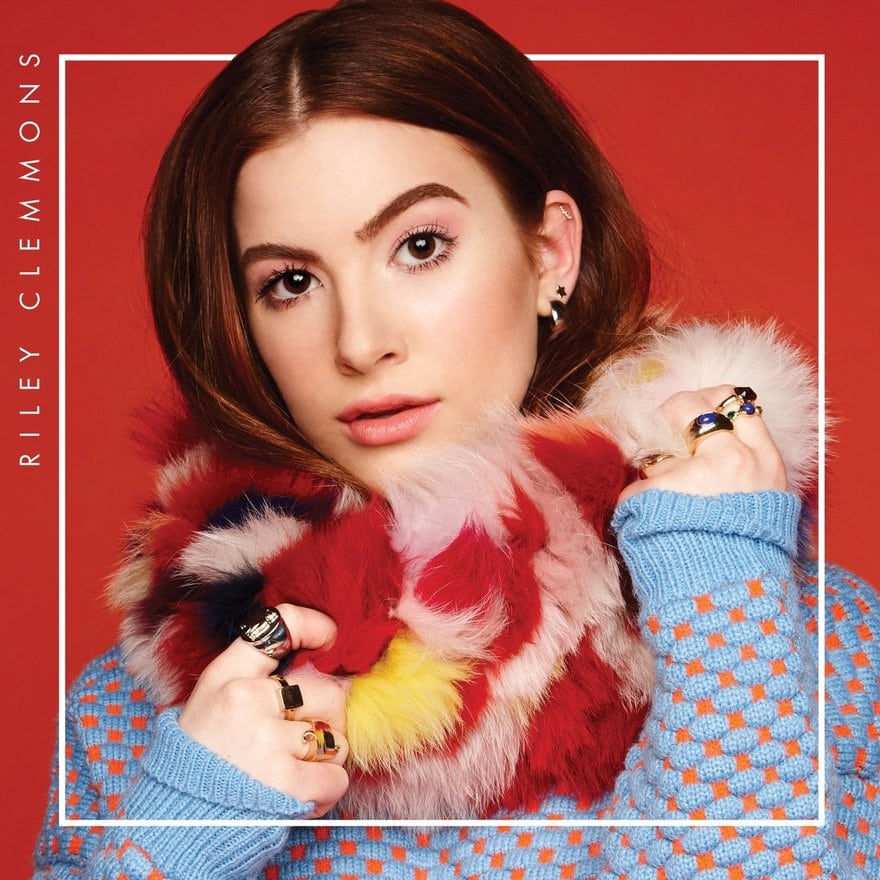 At the age of 18, Riley Clemmons has a hard time seeing herself as a five-year music industry veteran, but that's exactly what the pop vocalist from Nashville has become.
And with the release of her self-titled debut on Capitol CMG and a fall tour with Danny Gokey and Tauren Wells on the horizon, the seasoned singer-songwriter is finally ready to kick her career as a full-time recording artist into high gear.
In this SCENES conversation, Clemmons talks about her unplanned venture into the music business, some of the unbelievable moments she's already experienced, and how she hopes her message of hope will transcend genres and platforms.
SCENES: You are one of 10 music industry people I know who live in Nashville and were actually born there. I believe you guys are referred to as unicorns. Is that true?
RILEY CLEMMONS: I get called a unicorn at least five times a week. I kid you not. But yeah, this is my hometown and I always tell people this was my hometown before I knew it as Music City.
SCENES: How has growing up in Nashville and living in the shadows of the music business shaped your pursuit of becoming a recording artist?
RILEY CLEMMONS: I was casually aware of it. I would run into people and there would be events and concerts and CMA Fest. I was very aware that the music industry was here and I love music so obviously I was very excited about that. But when I 12 years old, I was singing in a terrible choir concert at my school. I had a little tiny solo and it just so happened that a man named Mitchell Solarek, who is now my manager, was sitting in the audience. I will never forget. He came up to me after the performance was over. He shook my hand and said, "Excuse me, can you tell me where your parents are?" And my initial gut reaction was, "Oh, I've done something to get myself in trouble." I was 12. That's what you think when a strange man in a suit comes up to you. Flash forward a few months and I'm sitting in his office and then I'm going on my first co-write, which is all a whirlwind. But growing up, I loved music. I was singing in the hallway. Writing in journals and creating poems and lyrics and all the good stuff. So I was always drawn to music, but being 12, I guess I got swept into it without having to work for it specifically, which is a blessing.
SCENES: How did you manage to be a kid while pursuing your music career at the same time?
RILEY CLEMMONS: That really shows up in the album. I was going to high school. I was writing all throughout that time. I really started writing heavily my junior year. Quite literally, I would go to a day of high school—whatever happened—boys, drama, friends. Whatever it was, I would immediately take it to the studio. Whatever growing pains I was going through, I would just write them out. I think because of that, some of the struggles that I went through as a young person and as a human being was extremely tangible on this album. I was right in the middle of maybe the most crucial growing season of life.
SCENES: When was the first moment when you had to pinch yourself to make sure this wasn't all just a dream?
RILEY CLEMMONS: The past five years has been full of those pinch myself moments and they're all to different extremes. The first time I really thought to myself, "Whoa, this is happening" was during one of the early co-writes, walking into a beautiful state-of-the-art studio and thinking, "How did I get here? Why do I get to sing on these mics?" It was so incredible. And then a few years down the road, and this is pretty recently, I got flown to Salt Lake City with my video team and we shot the shot the "Broken Prayers" music video. It was the most picturesque place I had ever been to in my life. I remember just being like, "Wow! This is my job!" It's surreal. I still don't know how to talk about it. It's crazy.
SCENES: Why do you think "Broken Prayers" has resonated so well with people?
RILEY CLEMMONS: I wrote the song when I was at my wit's end. I was at a creative halt. I'd written 70 songs for this project and nothing was the lead single. Nothing felt right up to that point. Going into write this song, I think it was one of those pivotal moments in my writing where I was vulnerable, just completely, painfully vulnerable. The thing about vulnerability is that everybody—young, old, rich, poor, everybody—has broken pieces. There's something so comforting about hearing somebody else be vulnerable too and remind them that we're all broken but we're also all loved. I think it's a very human song. I think that's why it connected.
SCENES: As an artist signed to a Christian label, you've also seen success in the general market. What is your philosophy on bridging the gap between the two platforms?
RILEY CLEMMONS: For me, music was also such a source of light in my life. Listening to music would bring me so much hope and energy and joy. And my faith brings me hope and energy and joy and light. I think the beautiful thing about music is that it connects people in such a unique way. With that being said, no matter what you believe, no matter who you are or where you are or what you think, hope is for everyone. Light is for everyone. At the end of the day, love is more powerful than hate and I just my music to speak for itself. I just want my music to speak messages of love and truth and joy and acceptance. I think that people of all religions, of all races, I think everybody is craving that sort of light, and I'm really thrilled that music can do that. So I'm an artist who's a Christian and that's a big part of my life and it shows up in my music.
SCENES: How do you hope your new album connects with the listening audience?
RILEY CLEMMONS: Every single song on this record comes from a unique experience in my life—something that I went through, something that I struggled with. So I want people to know that it's okay to go through things. It's okay to be broken. It's okay not to understand it. But beyond that, there's light and joy. This album has ballads that are completely vulnerable. But this album also has songs that make you want to dance. That's the ups and downs of it. With this album, I want to give people a real taste of what my life is like. I'm very imperfect and I think that's comforting and people can connect to that.