Jennifer Fielder is a little bit country (she loves Shania Twain). Trey Smith is a little bit rock and roll (he loves The Goo Goo Dolls). No, they're not siblings ala Donny and Marie, but SmithField's chemistry on the stage and in the writer's room suggests they might as well be family.
That's usually a good thing, but sometimes being friends since the age of 10 can also create a little tension.
"It can be harder sometimes because you can be brutally honest with each other," Smith admits. "Sometimes to a fault, maybe, but it's just because you feel that comfortable with the person… When you spend that much time on the road together, it doesn't matter how much alike you are or how much different you are, they're gonna get on your nerves sometimes when stuff happens. You just get over it. Common cause."
Despite their connections that go back decades and involve grandparents on both sides of the equation, SmithField's start in the music business wasn't exactly a tailor made team-up and, in fact, started as a simple favor.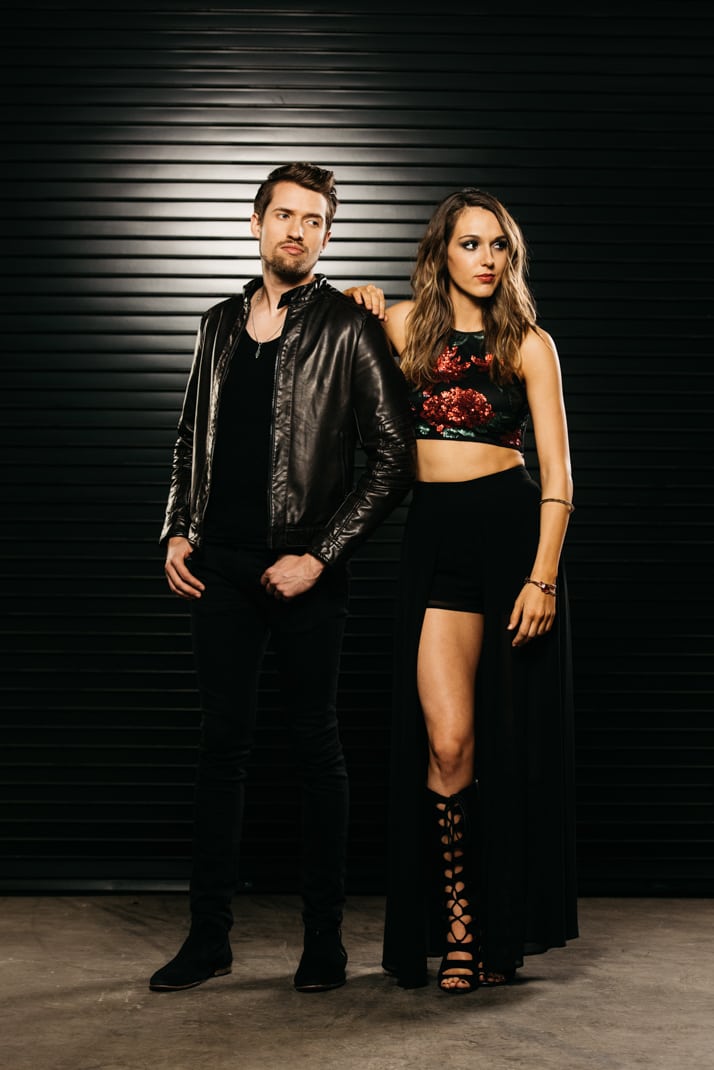 "Trey reached out to me when his rock band broke up," Fielder says. "I felt obligated to have him over because he's a family friend and I've known him my whole life and if my grandparents found out I said no, they would talk. I just knew I was gonna hear about it somewhere down the line. When he came over, we played a Keith Urban song together and that was the first song we performed together. I just heard the harmonies and how our voices just blended together and knew we had something special from day one. It's crazy how I had no expectations and not only did it meet them, it exceeded them."
For SmithField, the connection wasn't just about vocal blend, however, and carried over into the songwriting side of the creative process. "Hey Whiskey," the duo's biggest hit to date is a testament to the trust they have in each other's talents.
"I remember that day," Fielder explains. "I had this idea. You only miss me when you drink whiskey. You only want me when I'm gone. I brought it to Trey and we had two other co-writers and all the guys shot it down because they said we don't need another song in country music about whiskey. The stubbornness in me said, 'Yes we do!'"
Something didn't click, however, and Fielder knew that her melody wasn't right even though the concept and the lyrics were solid.
"But Trey came up with the melody of "Hey Whiskey" and it was all about teamwork," she adds. "We worked through the stubbornness and made a great song."
At the end of the day, Smith and Fielder have high hopes for how their music inspires their growing fan base.
"We believe that connecting with people is the reason you do music, especially in country music," Smith says. "So we always aspire to go out and evoke some sort of emotion whether it's joy or sadness, whatever it might be. That's what we want to accomplish with our music."
---
Smithfield's latest song "If It Ain't You" was recently released as a Spotify exclusive. Penned by Jennifer Fielder and Trey Smith of Smithfield alongside their producer Adam Wood (the same team that wrote "Hey Whiskey"), the story of "If It Ain't You" was influenced by Jennifer's grandparents' real-life love story.