Huntington Beach, California, is known for surfing, punk rock, and seafood. Country music? Not so much. But rising teen star Olivia Ooms might just be able to change that perception in the very near future.
Her modern spin on traditional country has been turning heads since she first hit the stage at the age of 11. Now, still in her teens, Ooms is gaining traction through her affiliation with Radio Disney's new station RDYou along with her maturing songwriting skills that have produced hit singles such as "Thoughts of You."
"The more experiences you have the more you have to write about and I guess the more vocabulary you have to use," she explains. "There's a lot to say about the experiences you've had and I think (it's just) practice and just doing it often. Even if they're bad, the more experience you get under your belt, you might have one good idea in a bad song and use that to write a great song."
Even though still in high school, Ooms has found herself in some magical situations as a performer including opportunities to share the stage with Lady Antebellum, Old Dominion, and country music icon Tanya Tucker.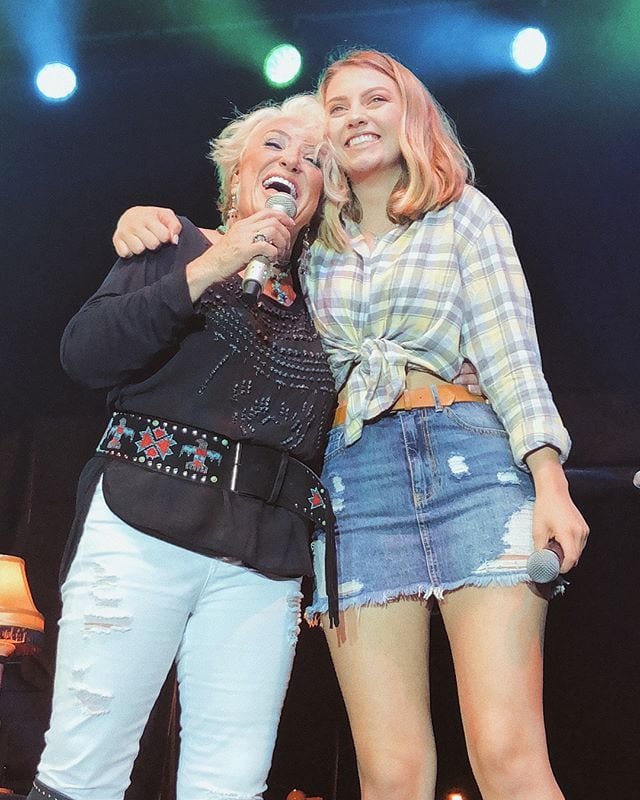 "(Tucker) was absolutely the sweetest," Ooms gushes. "I met her before she went on stage. We were in Kentucky. She was so sweet. She was just talking to me and then she went on stage to sing. I didn't know—nobody knew—but she just called me up to sing with her on 'Delta Dawn,' which is her big hit. She's a legend. She's been doing since she was 13. So it was a crazy and surreal experience to be singing with her."
Away from her career, Ooms has a passion to serve Alzheimer's patients through music—something she's been doing since middle school as part of a student leadership program. When she goes back in the fall, Ooms plans to start a club that will go once or twice a month across the street to a memory center and sing for the residents there.
"Science says that playing for Alzheimer's patients helps bring back their memory," she says. "I just think it's a really good cause and something good to be a part of."
Ooms also hopes that her music will inspire younger fans—especially girls with whom she can relate that might be going through insecurities amid chasing their hopes and dreams.
"I want them take away from my music that they shouldn't be afraid to speak out who they are," she says. "So one of my main messages I want to spread is to find a good support group and surround yourself with people that will encourage you and support you."