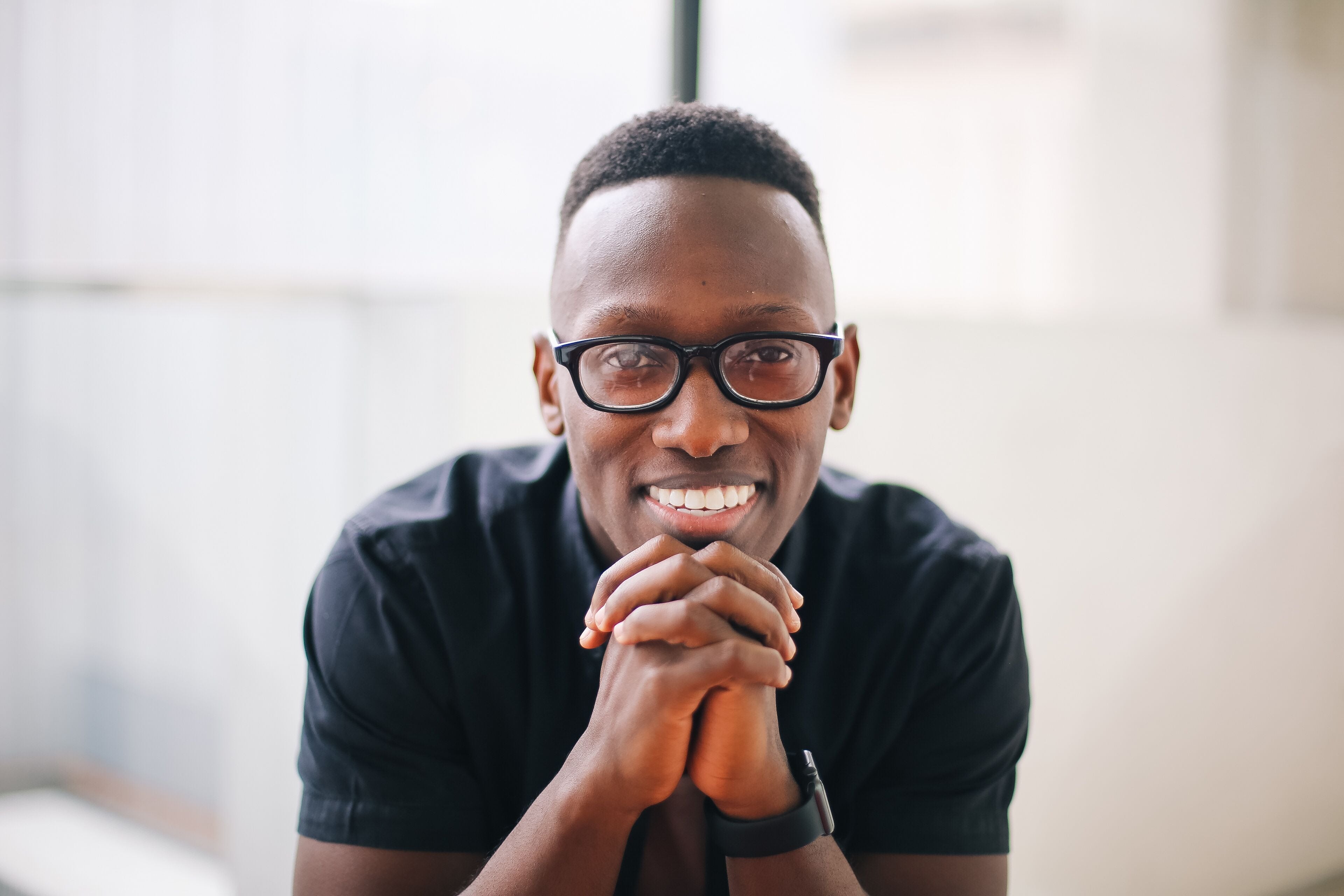 One of the first things you'll notice about Brian Nhira is his smile. It's infectious and ever present. Then, there's that voice. It's silky smooth with a unique tone that stands out amid a sea of talented vocalists blanketing the United States.
But outside of Tulsa, Oklahoma, where he was born and raised to immigrant parents from Zimbabwe, not many people knew about this gifted artist until his inspirational appearance on Season 10 of NBC's The Voice. On that show, Nhira won Pharrell Williams' support then was later stolen by Adam Levine who guided him to the Top 24 and the live playoffs.
In this conversation with SCENES, Nhira talks about his unique upbringing, how singing in church paved the way for his career, why he aspires to impact a worldwide audience, and what he learned from his experience on The Voice.
SCENES: What brought your parents to the U.S.?
Brian Nhira: My dad came to the U.S., for educational purposes. My mom mainly came because my dad was here but she went ahead and got her education as well. My dad started at Christ For The Nations and then he came to Tulsa, Oklahoma, where he earned three degrees from Oral Roberts University. I was born three or three years after they moved here. I grew up in Jenks. From there I went to ORU. I've always felt like Tulsa was home for me.
SCENES: Where did you interest in music come from?
Brian Nhira: We all had the genes because my dad a missionary and evangelist. We all at some point sang while he was preaching. I was really the only one who took it to a whole other level and took it seriously.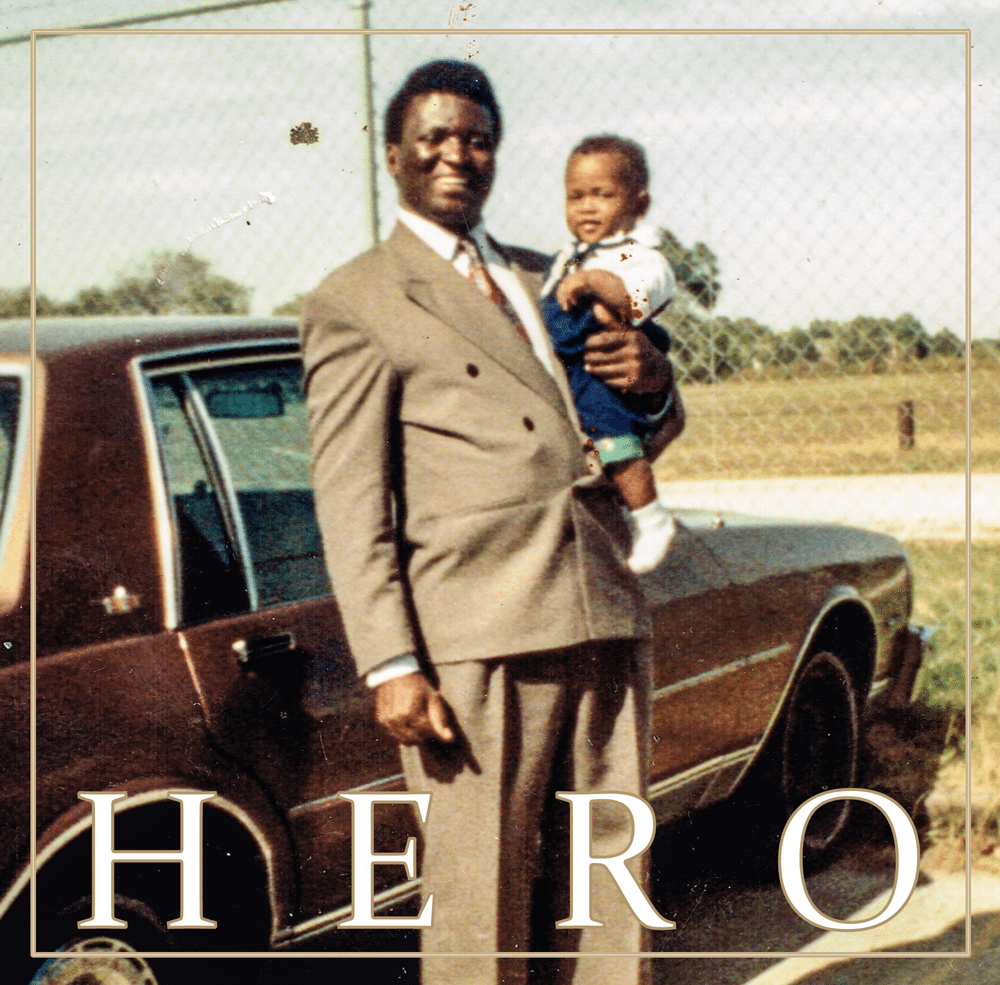 SCENES: What music had the biggest influence on you as an aspiring artist?
Brian Nhira: It was my parents pushing me that really got me started. I can't remember wanting to be like another artist. My parents just pushed me towards music so I always had this feeling that I had to do it. But then, growing up, I was exposed to different forms of music. When I got into high school, I started doing show choir and then I did musical theater. I just got passionate about music. There were artists that I definitely loved, but I can't remember ever wanting to be like any particular person.
SCENES: What part did singing in church play in your development?
Brian Nhira: Growing up, I didn't lead worship. I sang specials in church. My dad would call me up to sing before he would preach. But I didn't start helping with worship until I got to ORU. I joined the worship team within the first couple of weeks of being in school. I was part of the worship team. Then I started getting involved at Victory (Christian Center) as well. In between all of this is when I started my artistry. It's when I started writing and recording. That was really my main passion and it's still my main passion—performing my own music. But I feel like my service to the church is and will always be leading worship. It's a gift that I've been given and I love it. I love, love, love leading worship as well.
SCENES: Pull back the curtains a little bit on the process that it takes to go through a show like The Voice. It takes a long time, doesn't it?
Brian Nhira: Yeah, it probably took about a year for me. We started in June and ended the next May with the whole season. You have your regional private auditions. I was asked to come audition in Oklahoma City. That's where I started. Then I did the executive auditions in Los Angeles. After that, you go through the blind auditions. There were two layers before I hit the actual stage. I knew that it was a big deal, without a doubt. The Voice does a good job of capturing what's really going on. I don't feel like they fabricate a lot. They do a good job of capturing the realities of going through the process.
SCENES: What led to your decision to perform "Happy" for your blind audition?
Brian Nhira: It was just a song I was auditioning with in Oklahoma City and then they asked me to do it for the executive audition in L.A. They also gave it to me as an option for the blind audition.
SCENES: Was it nerve wracking to perform the song in front of Pharrell Williams who wrote and originally performed the song?
Brian Nhira: Honestly, I wasn't thinking about it.
SCENES: Does the blind audition format make it easier or more difficult to perform?
Brian Nhira: It really just feels like you're performing in front of a big crowd. They have 300 people in there. I think that's one of the cool things about it. You're not just singing for those four. They really want you to play to the crowd and have fun. That's when you have the best performances. It's the people that just embrace the moment and have a good time.
SCENES: How have you taken that experience of performing on live television in a high stakes environment and transferred it to the advancement of your career?
Brian Nhira: The Voice was another step in the process. It was an opportunity I had to share my voice with the world. It wasn't my only moment by any means, but it was a special moment. I just wanted to do my best and embrace the moment and have a really good time.
SCENES: Did you get any specific advice from either of your two celebrity advisers (Pharrell Williams or Adam Levine) that you still find useful today?
Brian Nhira: There's not a specific piece of advice. I think it was just the whole experience—just the professionalism in which everybody operated in that environment. In this industry, if you're going to make it, you have to be a professional. For me, it helped me identify what I needed to do in order to make it and have a successful career. I watched how they operated their schedules, how the judges operate, how the producers operate. I think that's what impacted me the most.
SCENES: How did having two different judges with two different personalities help you at various stages in the process?
Brian Nhira: Both of them have had different careers. Pharrell has been an artist and a producer, and Adam is more of a performer. They both produce music differently. Pharrell approaches music from almost a philosophical point of view. Adam is more technical. Pharrell will be like, "Feel this." Adam will be like, "Do this." It was awesome.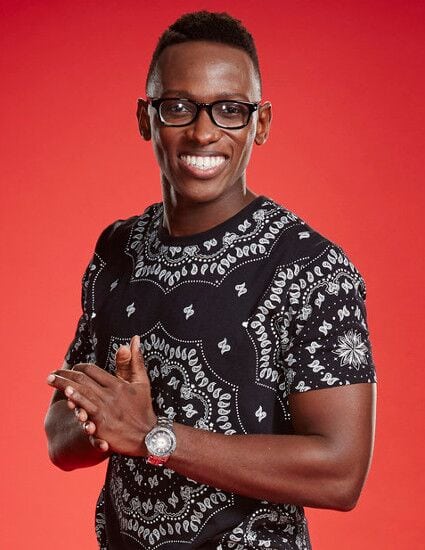 SCENES: With so much great talent coming through these shows into the musical stratosphere, does being a part of a program like The Voice make it easier, harder, or a little bit of both?
Brian Nhira: It's all of that really. In today's landscape, you've just got to work hard—no matter who you are, no matter what you know. Usher has to work just as hard as anybody now. It's not a given nowadays that people are just going to buy your stuff. I think it used to be easier because there was more control by a certain group of people. But now, the industry is very crowded, but that's a good thing because it's not controlled by one person. It's not controlled by one specific organization. If you work hard and you put out music that you believe in and music that you love and you put out art that you can stand behind, then you'll be okay.
SCENES: Is the key staying busy?
Brian Nhira: Not necessarily busy. It's being smart and using your resources correctly. If you do that, you will be busy, but you don't want to busy with just anything. You can be busy with something that's not really productive. That doesn't really move the needle forward for you. I want to be climbing levels. Anything I produce, my goal is for that to take me to another level. I want it to open new doors. I want it to expose me to new audiences. That's always my mindset.
SCENES: Talk about your trips back to Zimbabwe.

Brian Nhira: I usually go back with my parents. But now I have the opportunity with my increased platform to do my own thing in Zimbabwe. It's a blessing. I used to view it as a mission trip but now it's evolved for us and now it's also a market for us. There are people there who enjoy the music and I felt like I was doing them an injustice if I was just looking at them like they were my mission. But they're people who enjoy the music and that's given me the opportunity to have influence on not just a two to three week impact but through social media we have a lasting impact on the nation. We strategize for Zimbabwe. Everybody goes on iTunes and different digital platforms. I've just been opened up through this process. The world is a big place.
SCENES: What is the message you want people to get from your music?
Brian Nhira: Truth is what we need. The lack of objective truth in our society is hurting us. My goal is to sing about the truth that I see in Jesus—the truth about love and all these different things. I also just want to bring people hope and inspiration. That's my main goal.