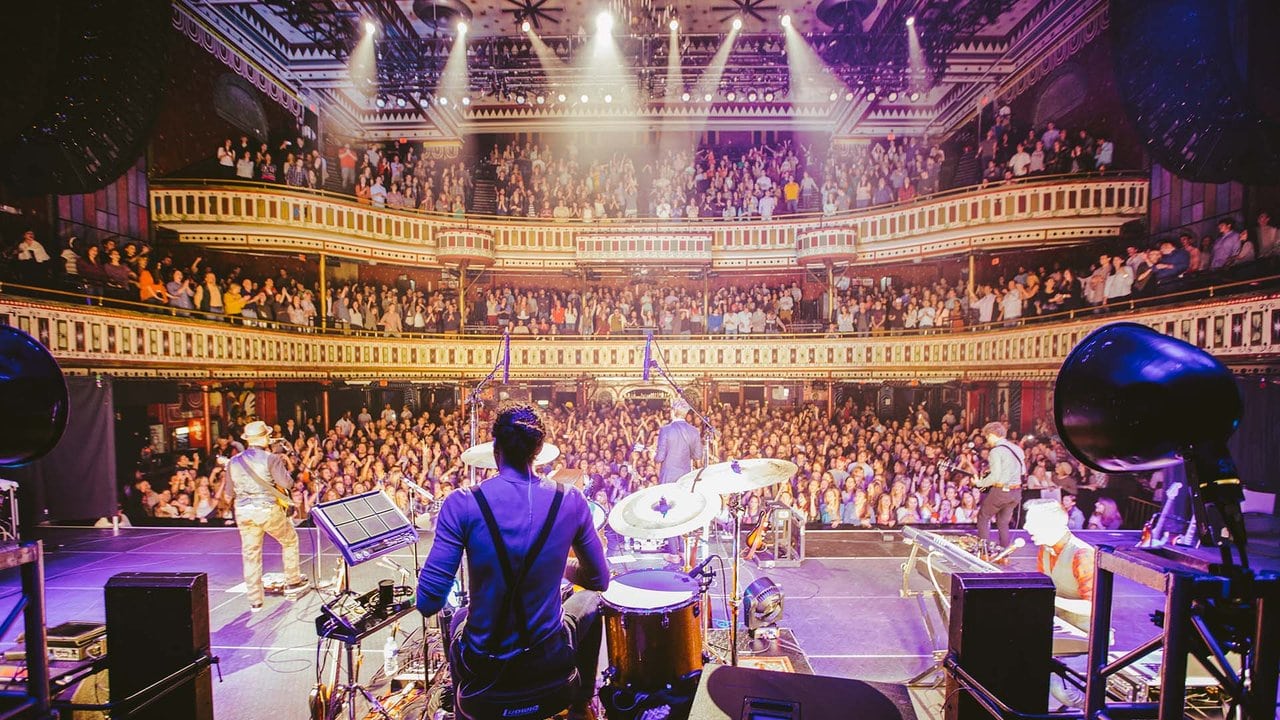 When you Google Ben Rector, you'll find a photo of a young singer-songwriter riding a bicycle and wearing a typical collared shirt. You'll find a young man—approachable, relatable, and authentic. But when you look up his music, you'll find heart, memories, and wisdom beyond his years.
Born and raised in Tulsa, Oklahoma, Ben grew up singing, playing guitar, and writing music in his parents' garage. As he went onto the University of Arkansas, he began recording music, released his own EP, and played local shows. Ben graduated from college and set out for Nashville, and has since released eight albums.
Ben's music captivates audiences looking for a fun, folk-rock vibe with a romantic pop beat. His lyrics also leave listeners in tears and in awe as he takes them back to their childhood, their first love, and all the ups and downs of adulthood. Full of passion and heart, Ben writes about significant moments throughout his entire life. From young to old and all in between, he has a song for everyone.
The numbers attest to that fact. With over 1.2 million Spotify subscribers and millions of downloads, a significant following has found a side of Ben to which they can connect. His albums and music bring nostalgia to listeners everywhere, but his most recent song, "Old Friends," from his new album, Magic, takes the cake.
On a recent Instagram post, Ben said, "I wrote 'Old Friends' after a conversation with my mom about keeping up with my best friend from high school. It's a song I felt strongly about but wrestled with at a few stages… but the sentiment and the heart of this one kept me tinkering with it, and I'm glad I did."
The song, which is all about childhood friends vs. adulthood friends, will grab you by the heart and take you back to memorable moments between you and your own old friends.
Now I've got some good friends now
But I've never seen their parents' back porch
Wouldn't change how things turned out
But there's no one in this time zone
Who knows what inline skates that I owned
And just like that, Ben has all of us texting and calling our old friends and thanking them profusely for walking with us, learning with us, and growing with us throughout the years.
Ben has a way of doing that. If his music makes you do anything, its notice the people around you—family, friends, even strangers, as he shares in his song The Men that Drive Me Places from his Brand New record. After writing about his interaction with a cab driver, Ben hit us all in the feels with this line:
Oh, isn't that just the way it goes
You're dealt a good hand and you get celebrated
Oh, how am I the only one who knows
I'm half the man of the men who drive me places?
No words, Ben.
With his piano, guitar, and synthesizer combination, Ben's music is a unique concoction of Ben Folds, Michael Buble, and NEEDTOBREATHE. From tears, to laughter, to smiles, to memories of old times, Ben will leave you full of heart, soul, and passion for life, love, friendship, and relationships.
You won't want to miss his new album, Magic, which drops on 6/22. Until then, you can check out four pre-released singles from this album on Spotify or iTunes.