"Janelle Monáe? Oh, isn't that the girl who was in those movies?"
Yes, the world seems to suddenly know Janelle Monáe for her recent impressive roles in Moonlight and Hidden Figures.
But I have to thank my friend Jacey for turning me on to her music before I ever saw her act. To me, Monáe is a singer, and then an actress.
But the 48-minute video depicting the stirring storyline of her new album, Dirty Computer, which dropped on April 27, is a electrically empowering display of Monáe's acting, singing, and producing ability combined.
This woman is a fearless visionary – a voice for our generation. When she says, "I am the American cool," in one of my favorite songs from the new album – "Crazy, Classic Life," I'm like, yes, Janelle, yes you are. PREACH. It's about time an artist gave us a refreshingly brave, wickedly fierce, and powerfully female take on what that is.
The "Emotion Picture" for Dirty Computer is a fantastical, feminine manifesto that fills you with an urgency to save our right to expression. The beats get you dancing, the style gets you revving to never again wonder if an outfit is "too much" and the plot moves you to tears of fury, despair, and hope.
The premise of the picture, set to the album's 14 songs, is that Monáe herself is a "dirty computer" that must be cleaned. The technicians cleaning her "drive" go through memories and dreams Monáe has stored in her heart and mind, and each memory is a scene to which one of her fresh, funky, fierce songs is set.
These flashbacks represent the experiences that make Monáe who she is, and the powers that be in this futuristic (or not so far off…?) world want to erase all the wild, rebellious, passionate adventures that comprise Monáe's individuality. Because a society is so much easier to control when everyone in it is a vacant-eyed, empty-souled blank slate.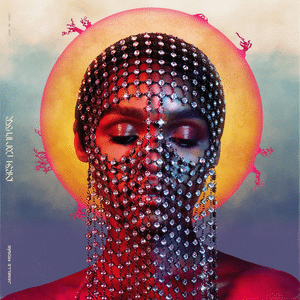 From hyper-feminine songs like "Pynk" — "'Cause boy it's cool if you got blue/We got the pink," — to empowering tunes like "Take a Byte"  — "Take a byte/Help yourself … No, don't say goodbye" —  to "I Got the Juice" featuring Pharrell Williams — "You're so damn electric/You know you got that juice…/Now, squeeze all that passion fruit/Ain't no one fresher than you" — Monáe manages to celebrate women, question authority, champion individuality, and flaunt some of the most original style, expression, and scene setting I've ever seen.
Janelle Monáe is an actress, as you'll see in the Emotion Picture. But she's a performer in a league of her own, playing out her wildly elaborate genius in a brilliantly executed video set to music that will have you downloading it as soon as the video is over … and a message that will hit hard and deep enough to get your heart beating to to its beats, keeping it alive.
We all deserve to live "crazy, classic lives" as her song says, and to ensure we keep this right, we have to fight for our unique, empowered expression, holding tight and true to the one-of-a-kind memories and experiences that make us who we are.