ICYMI, Sunday night, the three American Idol finalists performed in a live taping in the first of the two-part final competition for this year's winner.
The 18-year-old from Pennsylvania, dressed like a disco ball, glittered as a shining homage to Journey by singing her heart out to the band's classic, "Don't Stop Believin'."
It's 2018, but they still rocked the air guitar. Solid work, Team Barrett.
With a rosy energy reminiscent of the pre-famous Carrie Underwood, Barrett belted the ballad from her soul, radiating a joyful energy you can't fake.
Katy Perry obviously approved – she was standing and dancing to the whole performance –  looking comparatively matronly in a sparkly, fluff-cuffed, powder-blue robe.
Barrett's vocals rang robust, and she managed the tone and hit most of the notes, but the actual chorus, "Don't Stop Believin'" didn't quite match the vocal depth and richness of the original Steve Perry performance. Perry sang the original with the kind of vitality that heartens you to never stop believing in your dream, no matter how the world tries to bring you down.
Barrett wrapped up her performance and the crowd went wild. But the biggest surprise was yet to come, as Lionel Richie pointed to a man in the audience.
Barrett gushed, "Oh my gosh! I know who that is. Steve Perry. Oh my gosh, I love you so much!"
It was hard to tell who was more star struck: Gabby Barrett or Steve Perry. Both definitely looked like they were about to start crying, and they probably would have if it weren't for Mr. Organized Flat-Voiced Ryan Seacrest trying to keep the logistics of the evening in check.
Katy Perry's pretty face filled the camera frame, as she declared the obvious, "I can't believe Steve Perry of Journey is watching you sing." Fortunately, Katy sensed she was deflating the emotionally swollen moment. She gave the elder Perry the critique, thus returning the energy to the beaming Perry and Barrett.
"She was amazing, that's my critique," lauded Steve Perry.
When Barrett and Perry hugged, guaranteed he had tears. An equal degree of starstruck thrill emanated from both Barrett and Perry.
The elder Perry summed up his critique: "It was the most amazing version I've ever heard. I swear. It was beautiful. Just beautiful."
You knew he was being sincere, because that is the dual magic of American Idol:
Remakes and covers by fresh, undiscovered artists paying sincere homage to the musical Greats.
A poetic meeting of new and old … So new these artists still risk never landing a record deal at all, and so old these Greats' careers and voices might never shine again.
But let's face it, Steve Perry is one of those legendary artists who will never get "old," but always glimmer as a star by which up-and-coming artists will set their course.
Just try to watch Steve Perry's live music video, "Don't Stop Believin', Live from Houston" without getting full-on inspired. For us at Scenes Media, Barrett's enthusiasm is adorable, but it's still Perry, 30 years later who give us the chills. And that leopard cut-off shirt…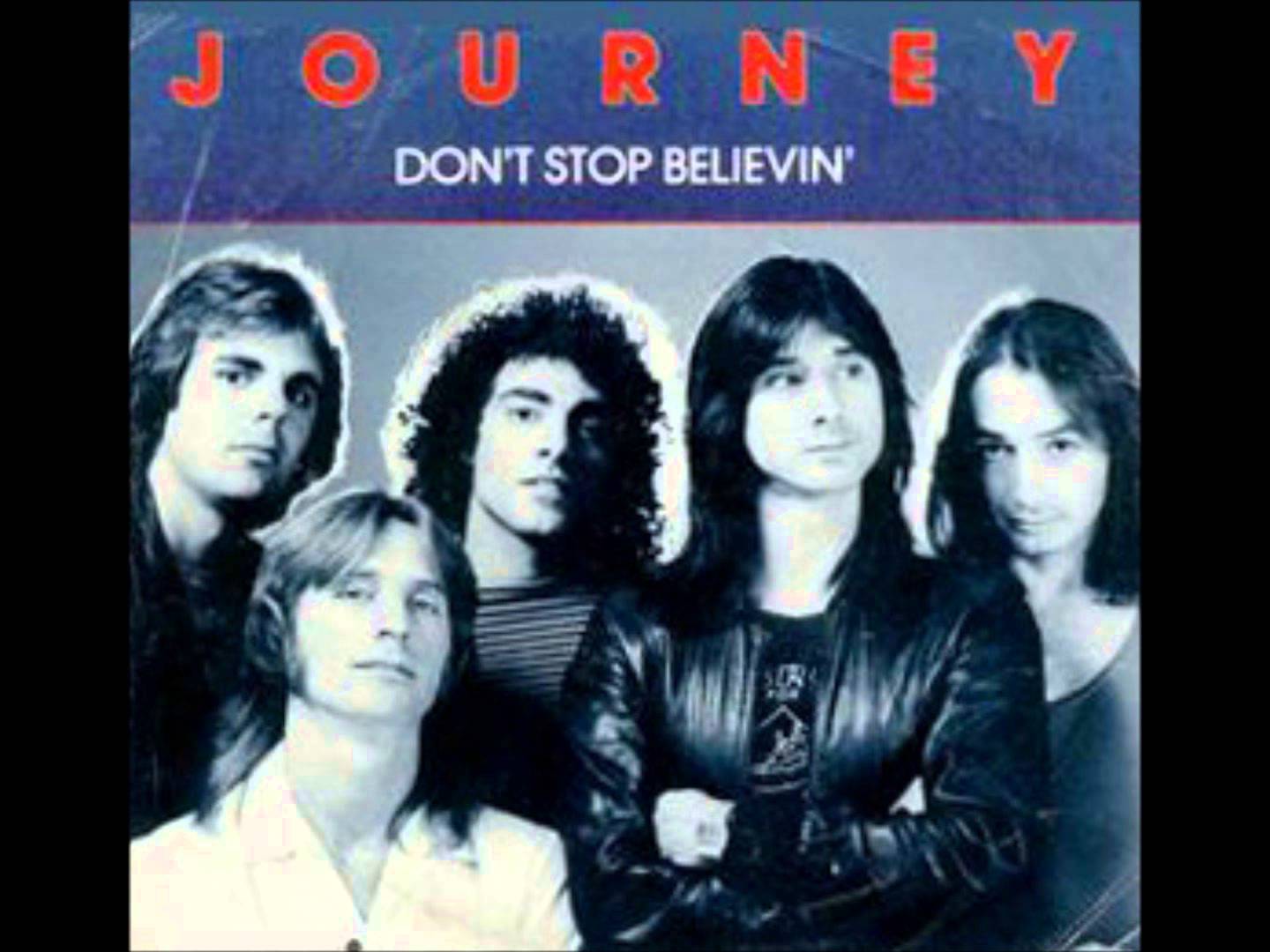 Journey is touring with Def Leppard this Fall, but without Perry, so this "Live from Houston" video might be your best chance to see Perry belt that youthful enthusiasm that is all his own. And yes, he is definitely rocking mom jeans.
Scenes Media wants to hear from you what you think about this year's American Idol winners. Should Gabby Barrett's impassioned homage have earned her the crown?
Did victor Maddie Poppe and newly-announced boyfriend Caleb Lee Hutchinson deserve the #1 and #2 spots? Scenes Media wants to know what you think, comment below!